Protect And Grow Revenue With Business Intelligence
WatchMyCompetitor (WMC) is a fully-automated business intelligence platform providing real-time insights to help you protect and grow your revenue.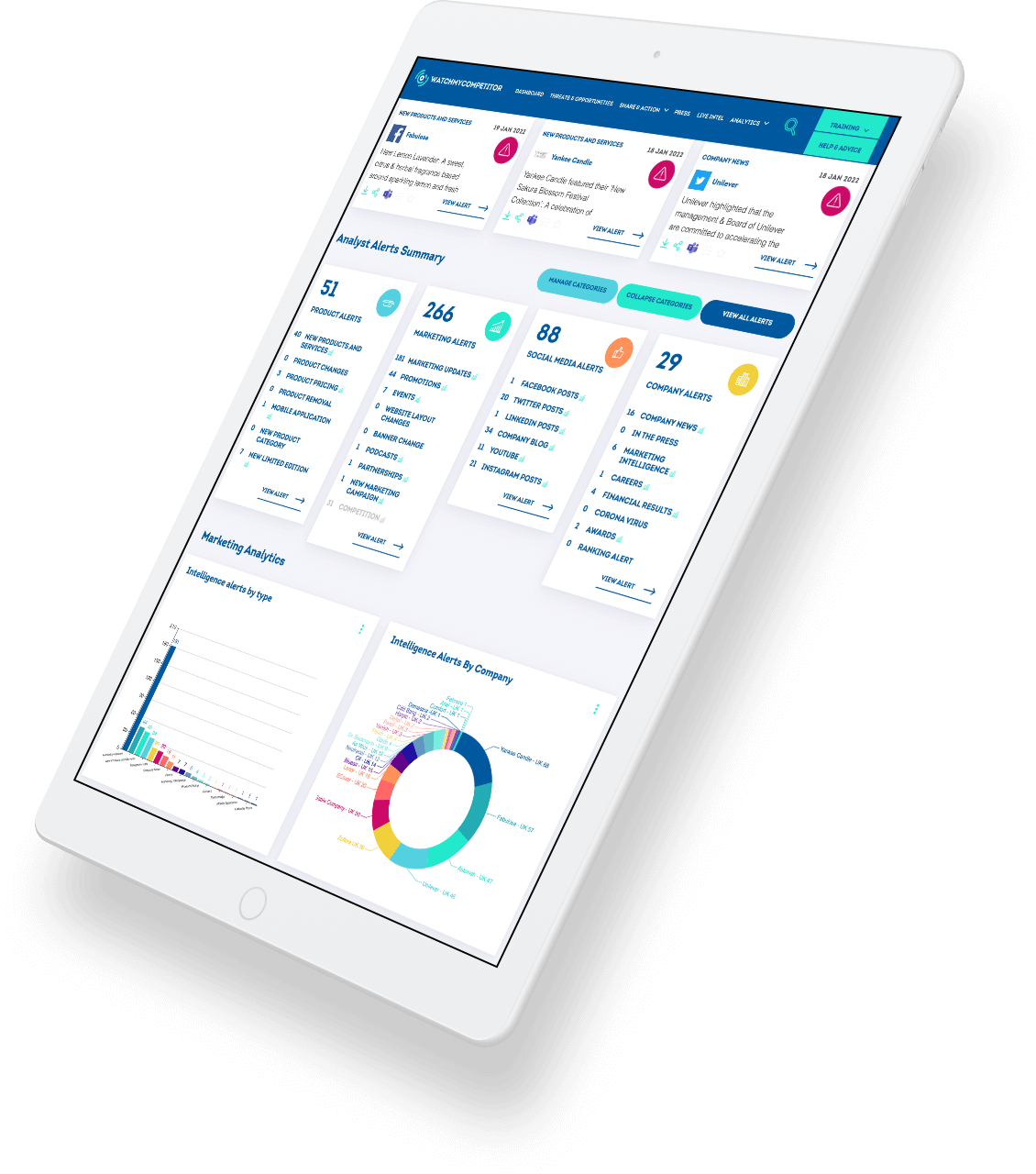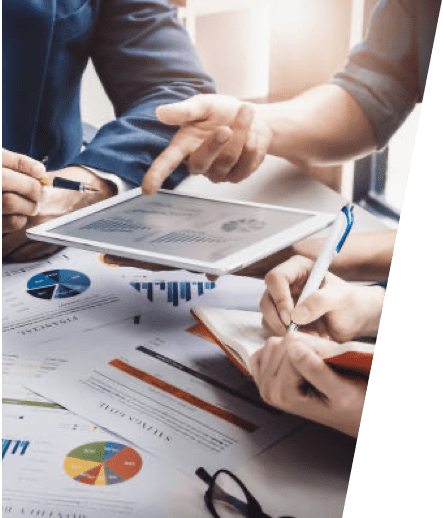 What Is Business Intelligence?
Business intelligence (BI) incorporates both competitive insights and marketing intelligence to give you a clearer picture of threats and opportunities in your market so you can make better decisions across all departments.
WMC tracks, captures and analyses the intelligence it gathers to provide insights that can be used to optimise your product, marketing and sales strategies as well as make smarter, better-informed decisions as a business.
Have automated intel delivered to your teams directly into their workflows.
Integrates with your workplace tools.
DISCOVER MORE
How WMC Can Support You With Business Intelligence
Our Team Will Help You Get Started Quickly
You'll be assigned a dedicated market analyst who'll ask the right questions to understand your goals, identify the right competitors and metrics, and build your dashboard.
Start Gathering Business Intelligence
WMC will automate the process of data collection, helping you avoid slow, labour intensive processes. Data is analysed by a market expert and displayed on your WMC dashboard.
Relevant and Real-Time Alerts
Using older data or sifting through too much information can lead to missed opportunities. WMC's technology cuts out the noise and specifically targets the most valuable intelligence.
Make Informed Strategic Decisions
Share intelligence with key members of your organisation via integrations with your existing communication and CRM, so they can use it to inform decisions and optimise their strategies.
Business Intelligence FAQs
Business intelligence combines insights about your competitors, including their approach to pricing, product innovations and launches, promotions and campaigns. Plus, company information such as personnel changes, inward and outward investments and partnerships.
BI also includes marketing intelligence, including regulatory changes and how consumers think, feel and talk about your brands and products versus those owned by your competitors.
Business intelligence is used to help you make smarter, better-informed decisions and optimise your strategies and plans so that you protect and grow company revenue. This can include your approach to marketing, promotions, pricing, products or overall business strategy.
The intelligence itself helps you become more informed about what's happening in your market and your position within it. It can cover competitor activity as well as consumer sentiment. Learning about changes early gives you more time to respond in the best way to protect your share of the market, seize opportunities and nullify the impact of potential risks.
Get Real-Time Intelligence To Protect And Grow Revenue
Book a demo and see the WMC business intelligence platform in action
* required fields