Effective Growth Strategies In Tech With Competitive intelligence
Remaining agile and a leader in innovation is crucial to achieving growth in the tech sector. Harness Competitive intelligence (CI) to protect and capture market share against new and existing tech competitors.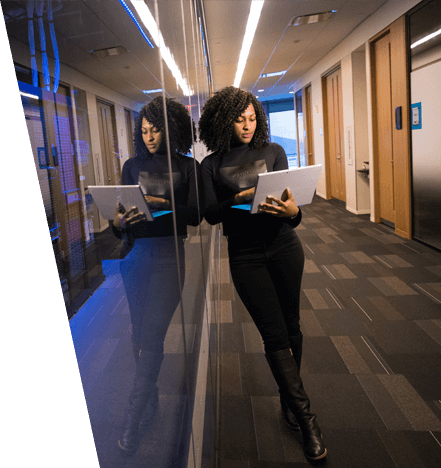 How WMC Support Start-Ups
And Established Tech Firms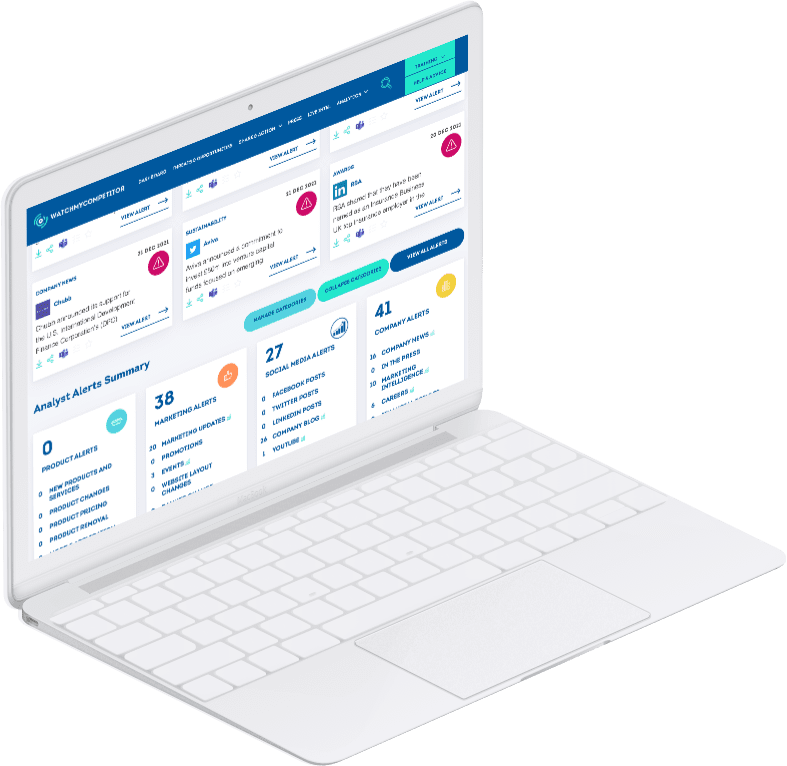 Stay Ahead Of New And Established Companies

Protect market share against new and existing market entrants by responding to potential threats in time. Get real-time updates of competitors' investment plans, partnership agreements, leadership changes and more.

Complete Intelligence For Effective Roadmaps

Ensure your product team's roadmaps are aligned with the latest industry developments and resources are being deployed effectively. Access the industry-wide insights concerning competitor product launches, software updates, pricing and more.

Identify Where Your Investments Yields Positive Returns

Avoid the pitfalls of guesswork and harness empirical data to identify clear industry trends that will deliver favourable ROI. Receive regular insight reports from our analysts that will extrapolate the data succinctly explain competitors' expansion plans.

Decipher Competitors' Strategies

Utilise carefully analysed public data to understand competitors' strategies from recruitment and staff retention to approach towards ESG. Monitor competitors' presence in third-party online publications to build a bigger picture of their strategies.
WMC Case Studies
Many leading companies have sought out WMC's expertise because we were able to fully grasp their needs and provide an effective solution.
Learn More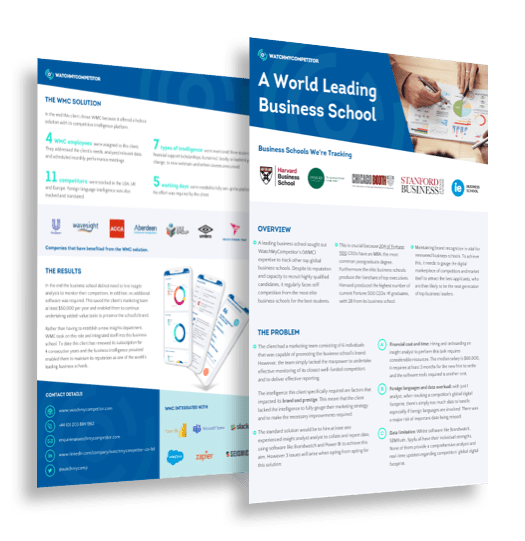 See The Complete Competitor Intelligence Platform In Action.
Book a demo and see exactly how the WMC Competitor Intelligence platform can help you protect and grow revenue.
* required fields

Key Industries We Work Within