Protect And Grow Revenue In The FMCG With Competitive Intelligence
FMCG is a dynamic industry where it can be challenging to monitor the latest industry developments. WatchMyCompetitor's (WMC) automated platform allows companies to quickly identify commercial risks and opportunities.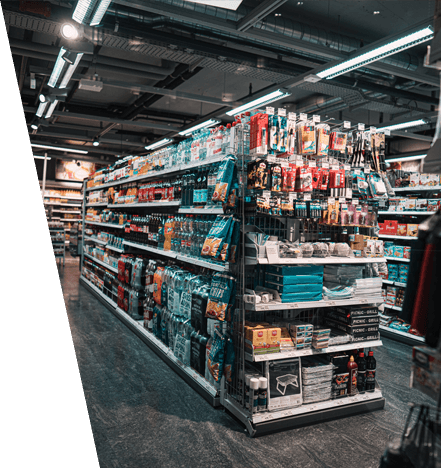 How WMC's CI Platform Support
Companies In The FMCG Sector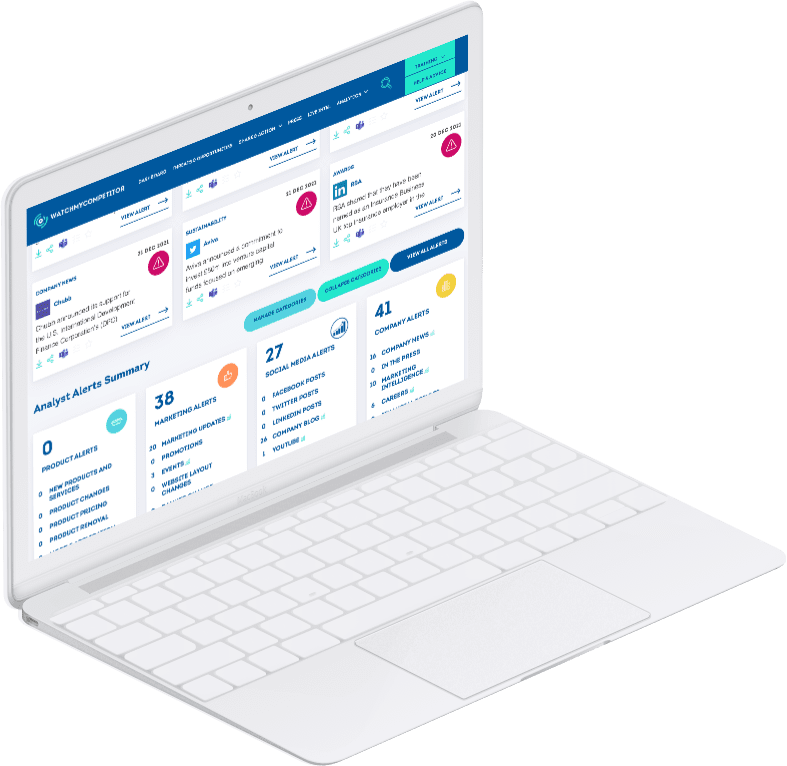 Competitive Pricing And Promotional Strategies

Ensure your marketing team has the latest industry intelligence, so their marketing strategies are competitive. Track rapidly changing factors like product prices, description, imagery, seasonal promotions and more.

The Right Intelligence For The Right Teams

Channel intelligence that is tailored according to the needs of specific teams, from branding to UX design, in different countries. Harness a simple intelligence dashboard that can be updated according to different departments' needs.

Key Messaging Reflective Of Consumer Trends

No matter if it's sustainability or philanthropy, ensure your team understands consumers' expectations when formulating key messages. Cut through the noise in digital and social media and identify what really matters to consumers.

High-Level Insights For Key Stakeholders

Make monthly and quarterly reporting a thing of the past and put high-level insights into the hands of key decision-makers in your business. Access important daily updates and bespoke insight reports from WMC to make better decisions immediately.
WMC Case Studies
Many leading companies have sought out WMC's expertise because we were able to fully grasp their needs and provide an effective solution.
Learn More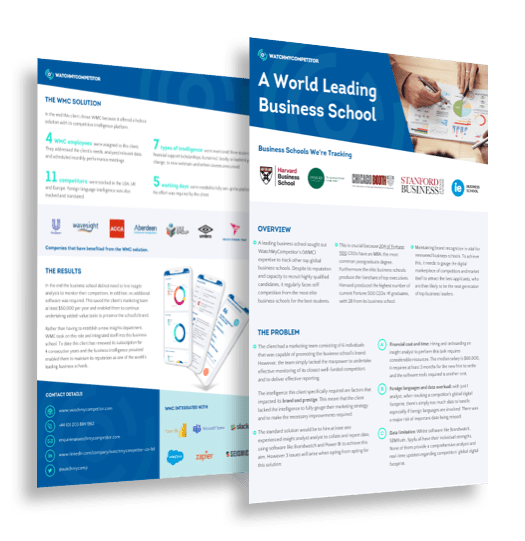 See The Complete Competitor Intelligence Platform In Action.
Book a demo and see exactly how the WMC Competitor Intelligence platform can help you protect and grow revenue.
* required fields

Key Industries We Work Within