Why choose WMC?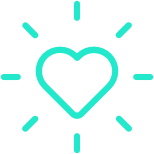 When you join WMC, you join a passionate team on a mission to change the way that every organisation works. We believe that the 'cream should rise to the top'. Everyone at WMC strives to do their best work and as the company grows everyone benefits.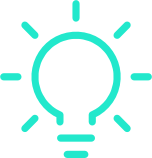 We are passionate about building world leading, cutting edge, automated intelligence solutions that every organisation will want to use. Everyone at WMC contributes to our roadmap and success.

At WMC we recognise that work / life balance is important. We celebrate our successes and often have team celebrations. Our inclusive, friendly environment is built on respect and hard work.

Our vision for WMC is to be a global leader in intelligence services, creating high value for our clients. We believe in promoting from within and that every colleague should have the opportunity to grow.
Available positions
We are looking for Sales Development Representatives to join our team – to help us grow the UK and USA client base.
Contacting prospective clients through outbound marketing to introduce our product - including phone, email and social media.
You will work tenaciously to maximise contact levels and ultimately set appointments for senior account executives to demonstrate our products.
Confidently speak to senior level executives and build an initial rapport with them.
Respond to inbound enquiries in a timely & effective manner.
Prepare & brief account executives on upcoming demos & meetings and attend off site meetings when needed.
Ability to be flexible - we may need you to help with marketing and operational activities.
Requirements
A fun, sociable individual willing to get stuck in and succeed!
Educated to degree level.
A successful Sales or Recruitment background with proven track record and experience is desirable but not essential.
Specific work experience in the B2B SAAS marketing software is desirable but not essential.
Excellent communication. You will be representing WatchMyCompetitor to high level executives and will be providing a first impression to the company.
Energy & Enthusiasm - bringing fresh ideas to the team is imperative.
Ability to work and deliver strong results in a dynamic team environment.
APPLY NOW
A Customer Success Manager is a vital part of the commercial team – providing onboarding support, training and consultancy to customers during their ongoing use of the WMC platform, as well as developing account plans to find opportunities for expansion, building close relationships with key customer contacts from senior to junior level, and ensuring contract retention year-on-year.
The Role
Working with our customers to truly understand their business and work with them to uncover the value they can obtain from improved market intelligence.
Providing best practice advice and guidance to customers to ensure their success.
Manage the customer lifecycle - working across the full process: from new account stage, through initial onboarding and setup alongside WMC Analysts, to expansion and successful contract renewal.
Building relationships with key customer contacts to ensure high levels of satisfaction across all stakeholders.
Monitor customer use of the tool and action accordingly to ensure high user engagement.
Work closely with sales and marketing functions to drive ongoing customer referrals and case studies.
You'll need to become a WMC product expert; knowing the system inside-out to provide advice & best practice support internally & externally.
Acting as the lynchpin between all internal teams to ensure customers are at the centre of everything we do.
Whilst this is not a direct sales role, you'll need to be comfortable and capable of negotiating contract terms and have a target-driven mindset.
Requirements
Proven background in account management, customer service or customer success roles.
At least 2-3 years experience working in an enterprise SaaS or tech, cross-sector B2B environment.
Demonstration of ability to develop senior customer relationships to deliver account retention targets.
A strong interest in tech, with the ability to clearly explain even the most complicated ideas to a non-techy audience.
You're confident, friendly and outgoing and capable of being enthusiastic even when faced with difficult problems.
The successful candidate must have excellent interpersonal skills, be a strong communicator, organised and analytical with the ability to work well under pressure.
Outstanding written and oral communication skills - comfortable and confident presenting to large groups as well as working closely with small teams or one-to-one.
Excellent IT skills – must be highly proficient in a wide range of functionality on Mac or PC operating systems.
Solid / in-depth understanding of web, enterprise, and SaaS technologies.
A relevant degree is desirable but not necessarily essential.
APPLY NOW

About us
We believe that in today's increasingly connected world, the best competitor and client intelligence available to succeed and grow as individuals and organisations
Find out more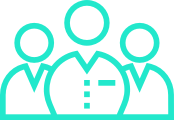 Meet the team
Contextualise your business within your industry in real time. Adapt, optimise and outmaneuver your competitors on price, promotions and more.
Find out more
See what we can do for you
Book a free one-on-one demo with one of our team and see exactly how the WMC business intelligence platform can help you protect and grow revenue.
* required fields