Market Intelligence to Power Your Growth.
Protect Your Revenue
Respond immediately to competitor promotions and price changes to avoid losing revenue.

Benchmark your pricing so that you're not under or over-charging.
Inform your Strategy
Use powerful market intelligence, including industry analytics, to guide and validate your approach.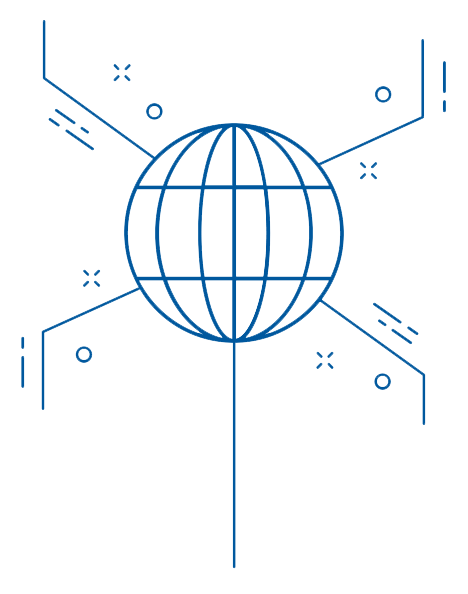 Innovate Fast
Track product developments and use them to refine, plan and launch your own product innovations.
Free Up Time
Bring an end to manual, time-consuming competitor tracking to save time.
Become a Market Intelligence Expert
Share key market intelligence with the heads of sales, product and the leadership team to elevate your position and value.

Power your company's growth and results. Many of our client champions are promoted in the first 12 months of rolling out our platform.
Getting started with WMC
Tell us who and what you want to monitor (or ask our market analysts for help)

We'll map your entire digital landscape, set up automated tracking and customise your dashboard so it meets your needs.

Start receiving real-time market intelligence and use it to help your organisation protect and grow its revenue.
Book a demo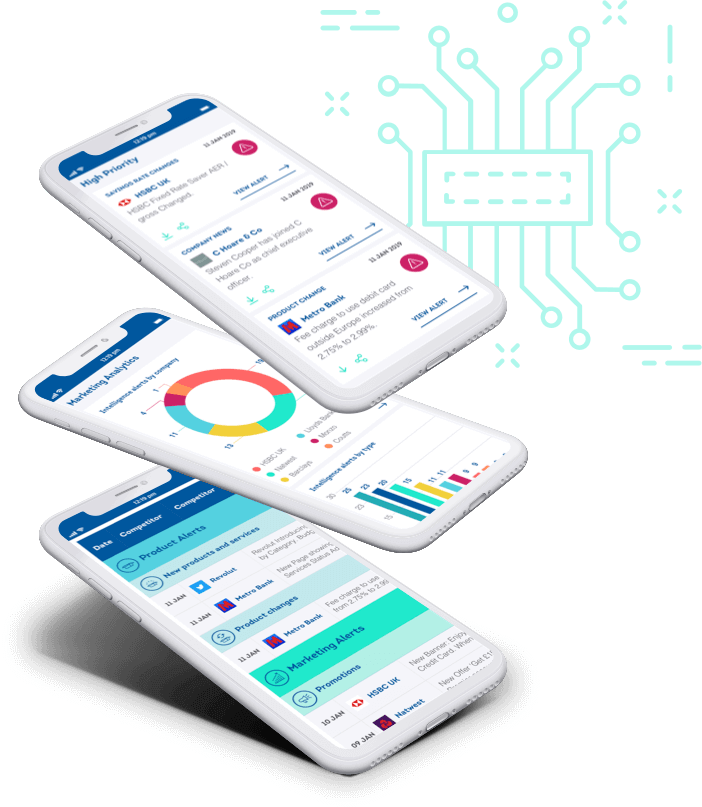 What you can track with WMC
Competitors

Clients

Your Brand

Regulators

Trade Partners
Data
Results
Announcements
Partnerships
Promotions
Web Content
Social
What WMC does for you
Analyses
Get the most out of the platform and gain competitive intelligence with the help of a dedicated market intelligence analyst who will tailor your dashboard to your needs.
Tracks
Track your entire global digital landscape — including your competitors, partners, clients, regulators and more — 24/7 using WMC's automated AI engine.
Distributes
Share and discuss intelligence effortlessly with the right departments across your organisation - such as Marketing, Product or Sales - using a range of collaboration tools and integrations.
Translates
Track and understand competitive and market intelligence from around the world with automatic translation tools
Alerts
Receive vital intelligence and competitive insights in real-time or at a cadence that suits your needs with dashboard alerts and email summaries of the latest activity across your competitive landscape.
Reports
Gain a complete bird's-eye view of the market with analytical reporting of competitor marketing strategy, comparing prices, offers, rates and other market features.
With WMC, you'll be…
Informed
Real-time alerts mean you never miss a single detail. You can react instantly to any change in your industry, take advantage of opportunities, set trends and never get left behind.
Ahead
Comprehensive, top-down industry analytics show you how you shape up against competitors in real-time. Adapt and optimise to deliver superior offers, stand out from the crowd, increase market share and drive revenue.
Efficient
Full market intelligence automation increases efficiency and frees you up to focus time and resources on more pertinent high-value activities.
Strategic
Deep insight into your competitive landscape, your customers and your own brand defines and reinforces strategy and improves decision making.
Prepared
Dashboard tools for timely, reliable intelligence enrich your own analysis and reports. Have every detail covered and present to senior stakeholders with confidence.
Inspired
Full exposure to everything happening in your industry aids innovation. Never be short of inspiration for product development, campaigns and content.
Integrated
Collaboration tools make it easy to empower your teams with knowledge, putting your entire business on the same page.
Take a look
Book a demo and see exactly how the WMC business intelligence platform can help you protect and grow revenue.
* required fields