Improve Customer Retention And Market Share In The Utilities Sector
Ensure your messaging and pricing strategies are aligned with consumer expectations. WatchMyCompetitor (WMC) cuts through the noise and provides intelligence to grow market share.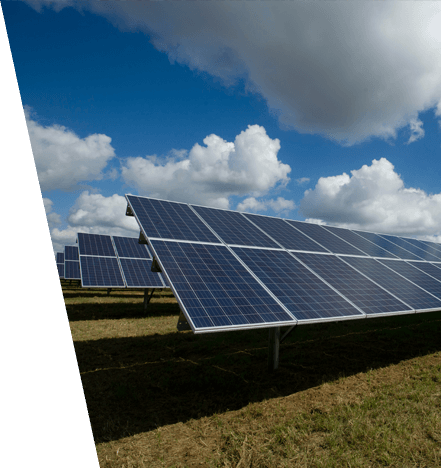 How WMC Support Companies In
The Utilities Sector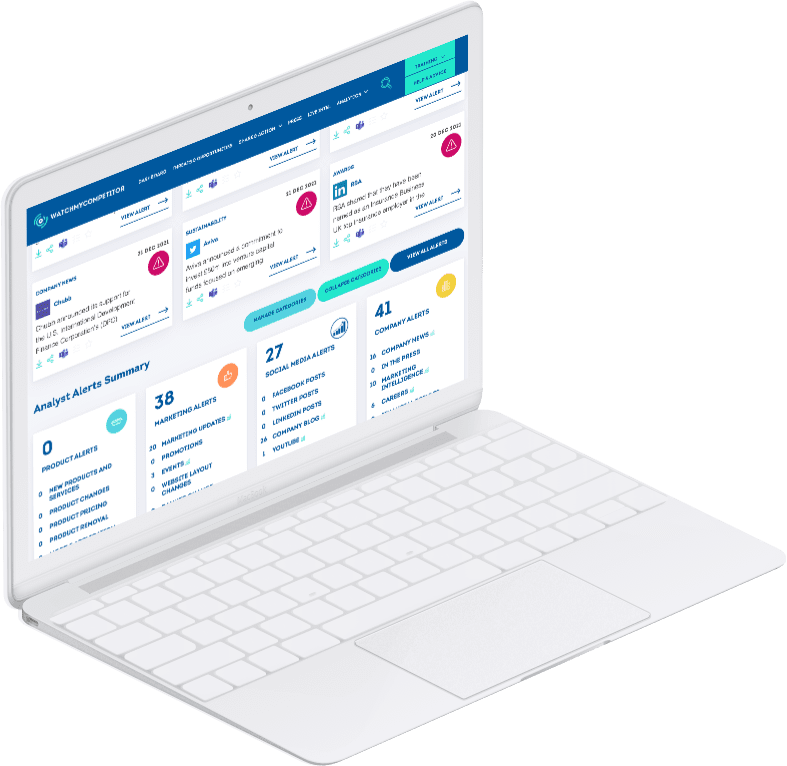 Pricing Strategy To Grow Market Share

Have a complete understanding of the entire gas, electricity, water or telecoms pricing environment. Formulate competitive tariffs and deals by monitoring established and new competitors' pricing plans.

Improve Customer Retention

Ensure your client service team knows about the most competitive deals on the market during customers' renewal phase. Get the latest updates about competitor offers and promotions on social and digital media channels.

Respond To Changing Consumer Attitudes

Align your messaging and product offerings according to latest consumer trends, such as sustainability and support schemes. Receive regular insight reports from WMC analysts that will turn your data to actionable strategies.

Better Preparation Against Government Policies

Cut through the noise and get real-time updates on government legislation that will affect your market operations. Track relevant regulatory bodies to see latest updates about taxation, climate change policies, government grants and more.
WMC Case Studies
Many leading companies have sought out WMC's expertise because we were able to fully grasp their needs and provide an effective solution.
Learn More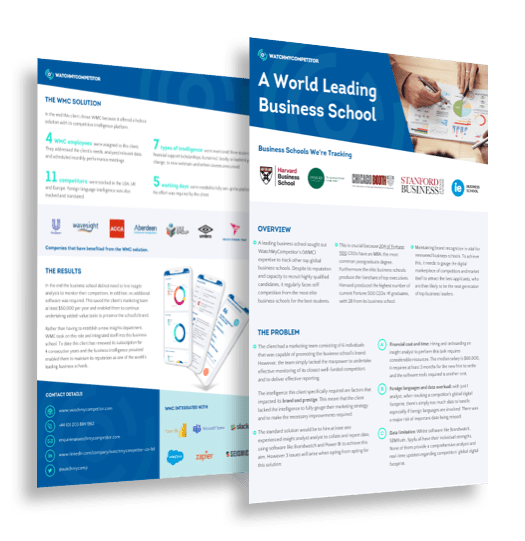 See The Complete Competitor Intelligence Platform In Action.
Book a demo and see exactly how the WMC Competitor Intelligence platform can help you protect and grow revenue.
* required fields

Key Industries We Work Within