Identify Major Healthcare Industry Trends With Competitive intelligence
Become a leader in healthcare by identifying major industry trends early on using Competitive intelligence (CI). WatchMyCompetitor's (WMC) platform supports pharmaceutical, medical device and healthcare service providers.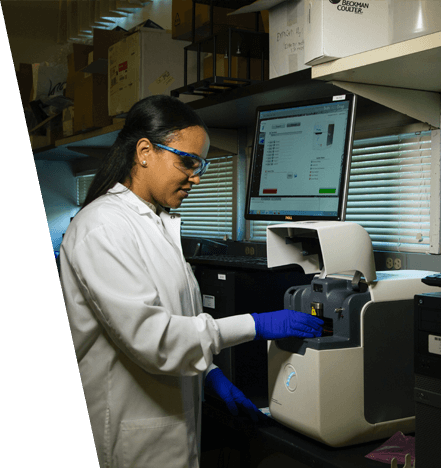 How WMC Support Companies
In The Healthcare Industry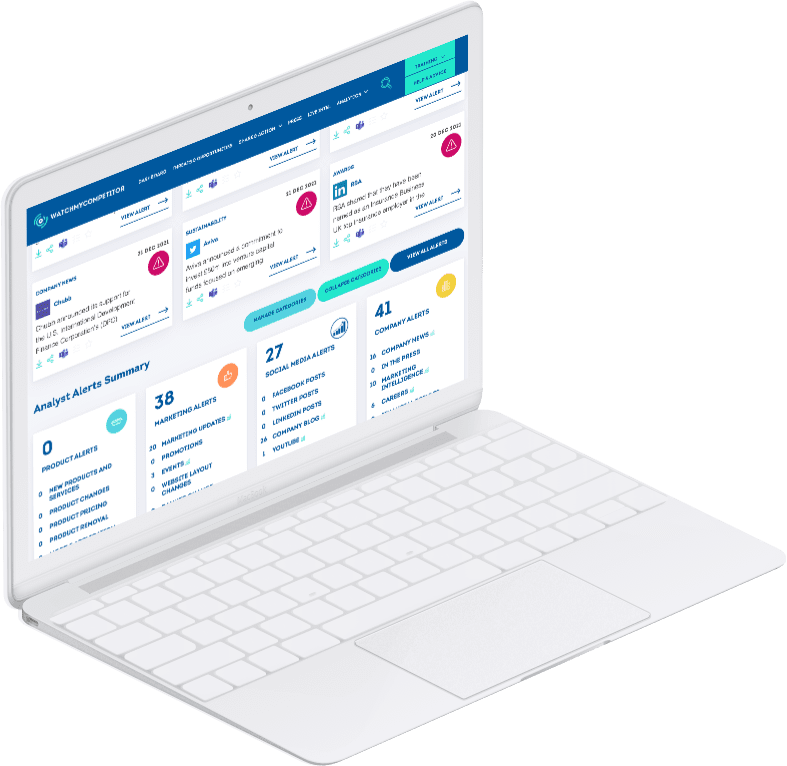 Stay Ahead Of Established Competitors

Protect market share against major pharmaceutical, medical device or healthcare service competitors by responding in time to major updates. Get real-time updates of competitors' expansion plans, partnership agreements, leadership changes and more.

Rapid ROI With High-Level Insights

Enjoy the full benefits of an established insights department, without having to invest in additional staff or monitoring software. Access actionable insights with ease and have confidence in your marketing and branding strategies.

Reduce Commercial Risks

Avoid being blindsided by new product offerings in different markets overseas. Ensure teams operating in different countries can access the latest intelligence and adapt to major healthcare industry developments.

Quickly Overcome New Regulations

Ensure your organisation is ready with the latest healthcare policies changes in different markets. Monitor healthcare regulatory bodies and get real-time updates on medical trial approvals, licensing restrictions and medical body approvals.
WMC Case Studies
Many leading companies have sought out WMC's expertise because we were able to fully grasp their needs and provide an effective solution.
Learn More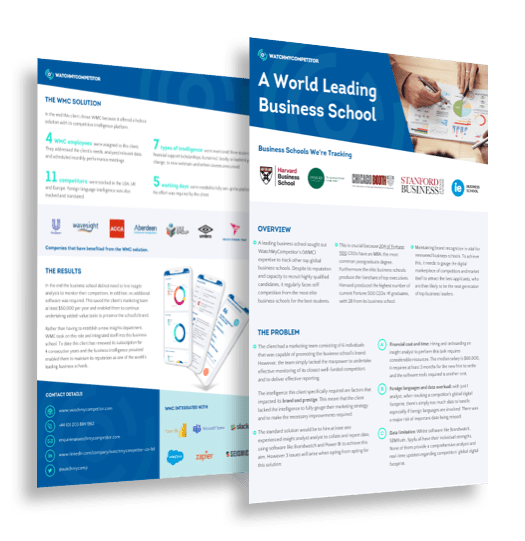 See The Complete Competitor Intelligence Platform In Action.
Book a demo and see exactly how the WMC Competitor Intelligence platform can help you protect and grow revenue.
* required fields

Key Industries We Work Within