Request a demo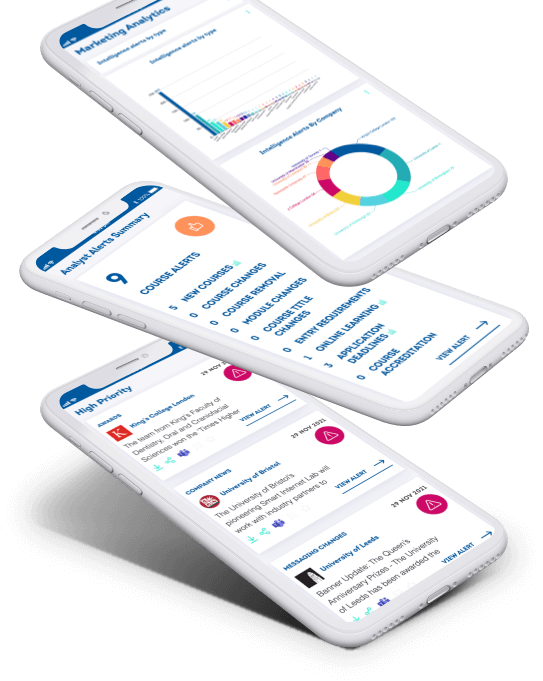 Real Time Business Intelligence Tools
Make annual reports a thing of the past, we track everything in one dashboard. Get daily updates into your inbox or via our teams extension, for actionable information when you need it.
Brand Monitoring
Know where you sit across various product rankings. Check all brands in your portfolio against the competition.
Promotions & Pricing Changes
Ensure that you do not lose market share to competitor promotions - respond immediately to protect revenue.
New Products
Informs your own product roadmap as emerging players enter your sector and as customer demand evolves.
New Services
Informs your own customer service roadmap - ensuring that you are not falling behind your competitors.
Trend Analysis Of Your Brand VS Competitors
Ensure you are performing on all digital channels. Learn from your competitors and deploy their best practices to improve your sales.
Key Messaging Changes
Respond to key messaging changes, from promotions to website changes keep up to date and improve your digital messaging.
New Partnerships & Channels
Identify new routes to market for your own products and services.
Investment & Investor Updates
Use your competitors investor updates to identify industry growth and new market opportunities to inform your own strategy.
Brand Acquisitions
Highlights competitor expansion into new product lines - something that could be considered for your own business strategy.
One Place For All Your Competitor Information Needs
Get the latest industry news as it's reported in one easy to use dashboard.