Every move your competitors make has the potential to impact your revenue, profits and growth. From product launches and upgrades to promotions and personnel news — new activity can set in motion a change in customer buying choices that affects your share of the market.
Being able to track and monitor that activity gives you competitive intelligence — and with it, a big advantage in your market.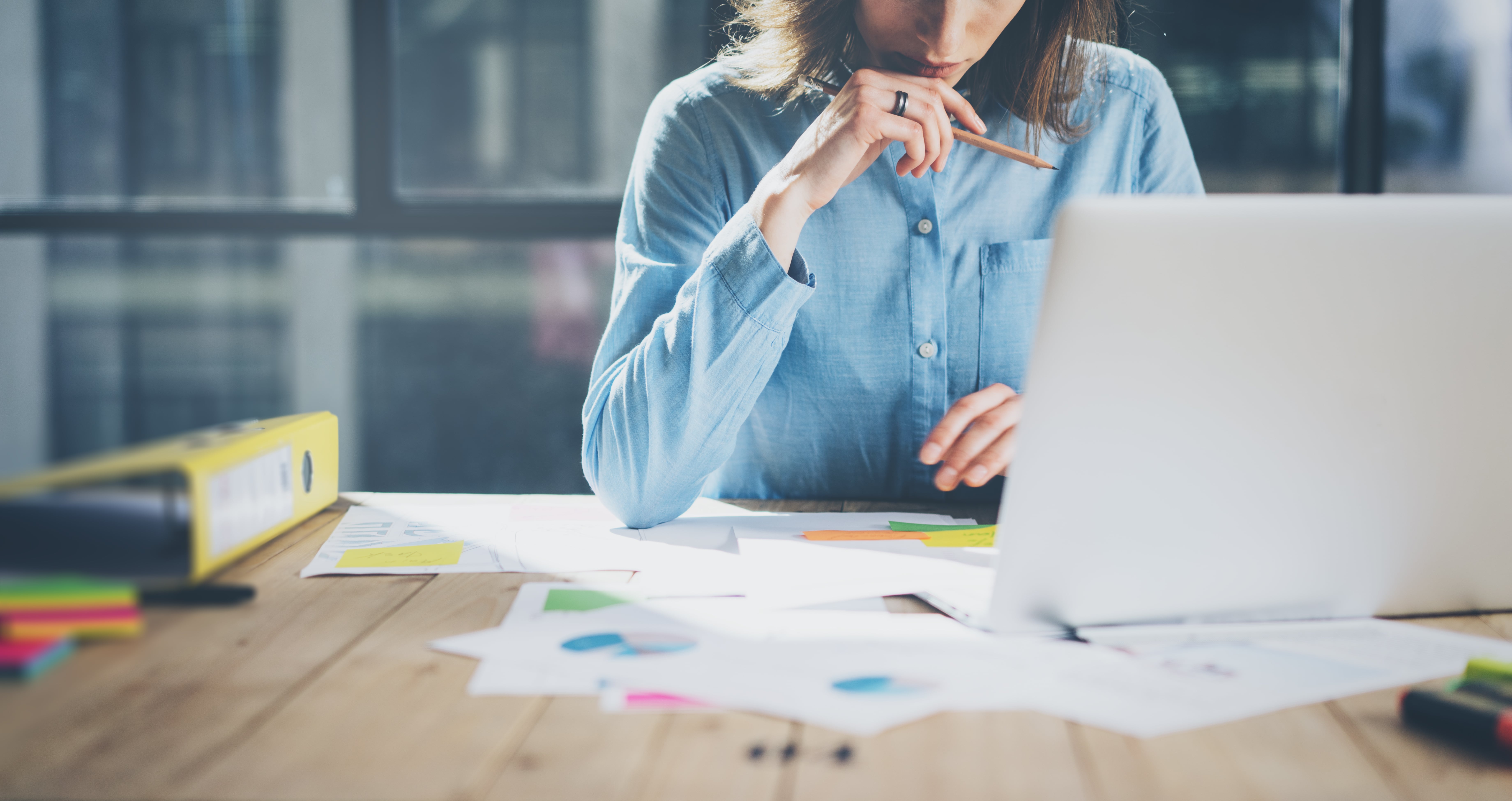 What is competitive intelligence and why is it important?
A definition of competitive intelligence:
Competitive intelligence — or competitor insight, as it's sometimes called —  is the information and understanding you gain from tracking your competitors' online activity. 
This process of acquiring competitive intelligence is called competitor tracking. It can involve using multiple monitoring solutions or, as is the case with Watchmycompetitor.com (WMC), a single platform that automates the entire process.
Why do companies use competitive intelligence?
In ultra-competitive markets, the businesses that thrive are those that adapt, evolve and innovate. The businesses that get left behind and lose market share are those that are slow to respond and a step behind industry trends.
This is nothing new, of course. Competition has always been around. But digital has changed the game. It has given all businesses an opportunity to act with greater immediacy, listen more closely to what consumers want and engage them on a more intimate level.
With that comes a digital footprint — a live and public record of competitor activity you can track, monitor and analyse. Armed with competitive intelligence, you're in a stronger position to adapt or accelerate your plans, curtail your competitor's first mover advantage and capitalise on opportunities such as the creation of new product categories.
Competitor news isn't always positive either. If they're making cut-backs, facing fines or facing a PR problem, using competitor tracking will give you the insights to adapt quickly and steal market share.
By contrast, if you're slow to discover your competitor's activity or news, your response will be slow too. By the time your plans are implemented, it may be too late — you may have already lost market share to a competitor that made the first move.
How do you get the most from competitor tracking?
Competitor tracking is only as useful as the strategy behind it. If you're tracking the wrong things, not learning anything from the information you're gathering or you're not mobilised for action, the process is unlikely to yield the results you need to make it worthwhile.
But where do you begin? How do you build a successful competitive intelligence strategy? Here are our 6 steps to getting the most out of the process:
1. Recognise the need for change 
Tracking competitor news and movements in the market is an established practice for large organisations looking to protect and grow their revenue. But, for many, it involves a manual process using multiple sources and tools including press clippings, white papers, RSS feeds and social media monitoring.
This tends to be carried out by multiple teams in isolation, each focused on their own goals and challenges, or by junior members of the team tasked with the legwork of doing the research. Where junior staff are involved, the presented data tends to remain raw rather than analysed and turned into competitor intelligence. Where teams work in isolation, the intelligence is often incomplete and nobody in the organisation has a full picture of the market.
It's easier to miss things that could be valuable due to human error, a lack of resources or inexperience. While the whole process tends to be slow and laborious, meaning even if every piece of news is successfully tracked, it could be out of date by the time it's in the hands of the teams that need it.
So what's the answer?
Today there are a wide range of software solutions on the market that speed up and even automate the competitor tracking process.
We naturally recommend WMC as it provides a complete, real-time picture of the competitive landscape. Using multiple specialist tools can work but it's often cost prohibitive and requires the data to be manually exported and combined to present a holistic view of the market.
2. Setting goals and expectations
Before you invest in any new tactic or technology, you need to be clear about what you want to get from the investment. If you start by comparing software, you could find yourself paying for something you don't need.
The clearer you are about why you need competitive intelligence, the easier it will be to find the right software to facilitate the process. Once you've identified software that can fulfil those goals, you can begin to assess the wider features, functionality, ease of use, pricing models and more. 
If your first challenge is to secure buy-in and budget approval, it may also help to set and manage expectations for ROI.
Here's an example we've used before:
Let's say you have 25 sales in a month, each one has an average long-term value of £48,000 (£16,000 a year for three years) and when a competitor launches a price-led promotion you expect to see a 10% drop in sales (i.e. 2.5 sales per month). In this scenario, your organisation would stand to lose £40,000 in new business, worth up to £120,000 over three years.
If you had competitive intelligence about the promotion as it happened or could identify patterns that suggested one was on the horizon, you'd be able to move quickly to nullify the impact of their promotion or even better it.
3. Identifying the right competitors
If I asked you who your top three competitors were, you'd probably have a good idea. But what if I asked 30 people in your organisation? Would I get the same three names? And what about if I asked for the top 20 competitors? Are they all direct competitors or do some only compete in specific ways? 
It goes without saying that to build a successful competitive intelligence strategy, you need to have a clear and complete view of which companies you want to track and why.
The more relevant they are, the more valuable the intelligence becomes. So how do you decide? We recommend identifying 2 types of competitors — primary and secondary. 
Primary competitors
Your primary competitors are those companies that directly compete with your business. Maybe your sales teams come up against them in pitches, customer feedback, comparison sites or sales data. Their products or services will be in the same category as your own. 
Secondary competitors
Not all competitors have like-for-like products and services. Some compete for the same customers by offering a completely different product or service. For example, a coach company that takes people up and down the country may want to track low-cost airline and train prices.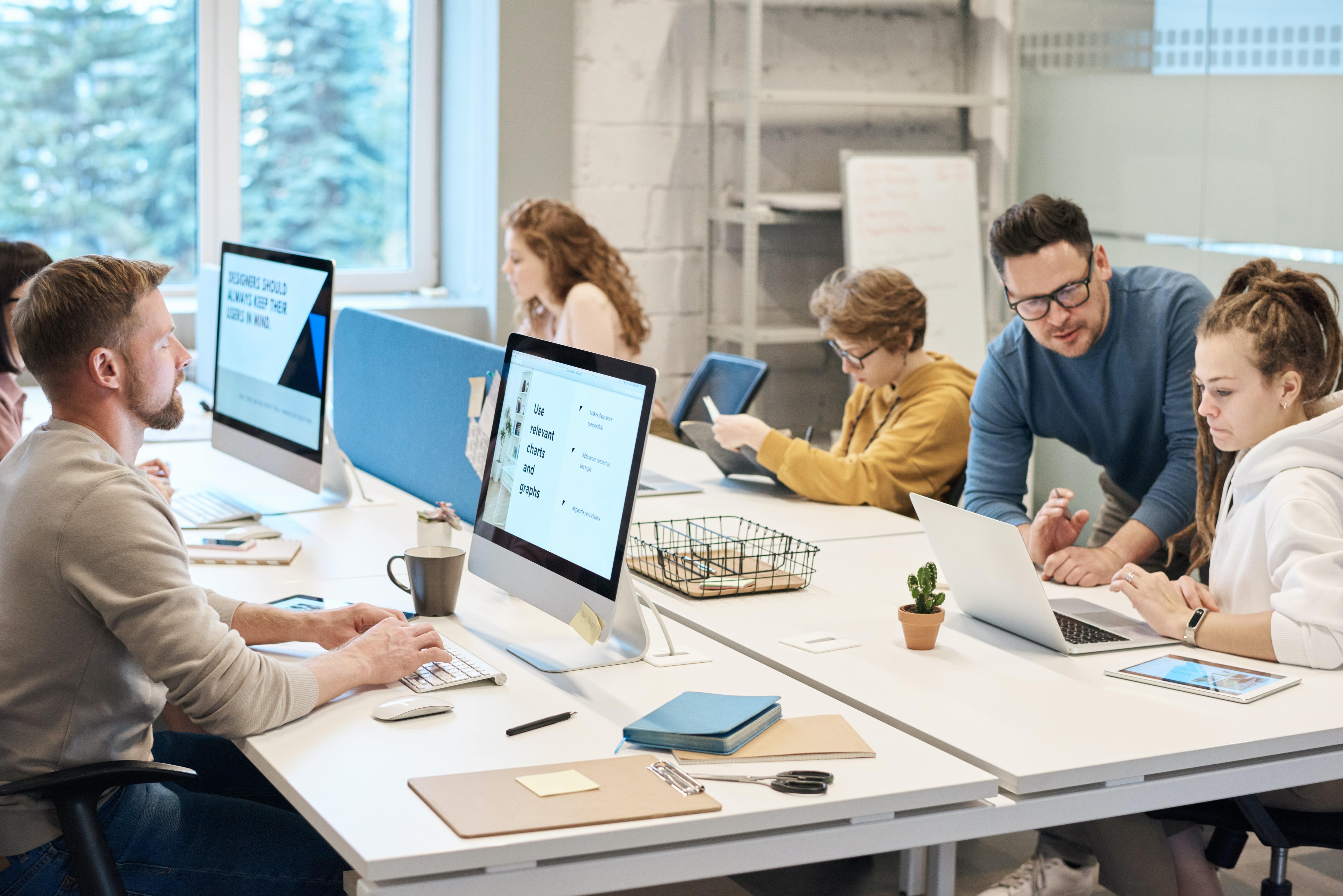 4. Tracking the right type of information
Whether it's a big announcement, such as a product launch, or a micro-interaction, like dealing with a complaint online, there's a lot to learn about your competitors online.
When building your competitive intelligence strategy, we recommend focusing on 4 key areas:
A) Product innovation
This includes new products and services that have the potential to disrupt the market and steal market share, product and service updates and add-ons, pricing for new products and pricing changes to existing products, and product removals.
B) Marketing insights
This includes marketing changes such as new campaigns or tactics, particularly those around new product offerings, one-off and seasonal promotions designed to incentivise purchases, branding updates to a competitor's visual identity and website changes, including content and structure.
C) Social media content
This includes social media announcements across all channels from Facebook to TikTok and everything in between, social media interactions with followers or other businesses, blog posts including guest posts on third-party blogs and review scores on the likes of Trustpilot and other services.
D) Organisation changes
This includes news announced by the organisation or reported on by third parties, other forms of press coverage such as industry commentary and rumours, leadership changes that may point to changes in direction or plans and financial updates including performance and inward and external investment.
Alongside these competitor topics, you may also want to track regulatory changes and industry news that could offer broader insights into trends and opportunities.
5. Analysing what you track
The information you track only becomes intelligence once it's been analysed and understood. That's why any successful competitive intelligence strategy should have a plan for what happens once the data is collected.
WMC employs industry experts who analyse, interpret and prioritise the information you see in your dashboard, saving you time and giving you the most valuable insights upfront. Plus, you have the tools to filter, organise and compare the information to focus on specific areas.
Alternatively, you may have people inside your company who are well placed to perform this role and make sure the right insights are being drawn from the data and shared with the right people.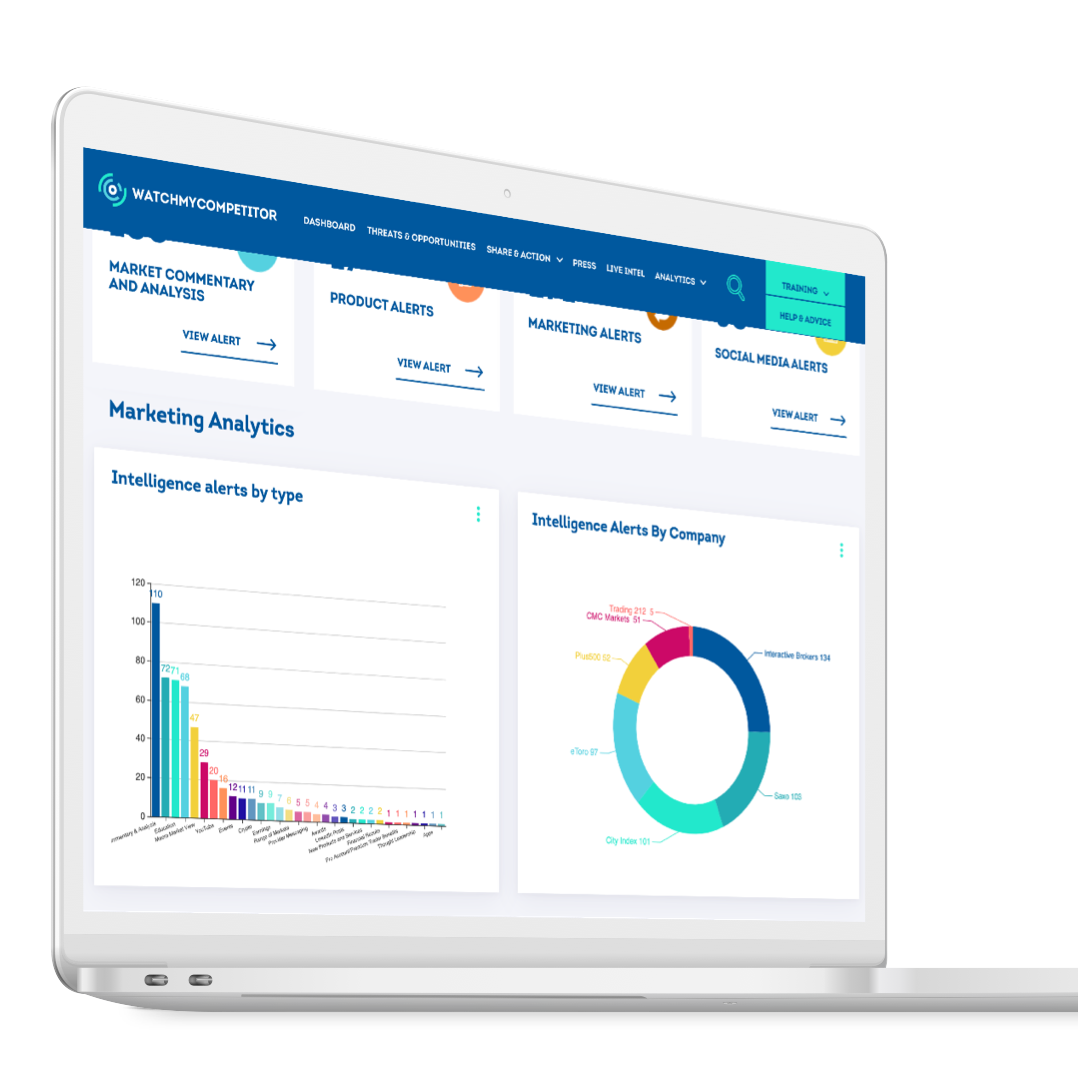 6. Sharing what you learn with the right people
Another vital component of your competitive intelligence strategy is to make sure the insights are in the hands of the people and teams that can use them. This could be sales teams, marketing, product development, management or data analysts or any other department that might need to adapt their strategy or roadmap in light of competitor activity.
The most effective strategies are those that make use of existing communication platforms in use by the business. For some that could be as simple as email, for others it might be Slack, Teams, Power BI or WhatsApp. The more natural the method, the easier it will be for teams and individuals to monitor and use the competitive intelligence they receive.
Alternatively, depending on the level of buy-in and areas of responsibility, you could provide access to your reporting dashboard where all the intelligence is stored. If you're using a single software solution for all your competitive intelligence needs, everything will be in one place and easy to access.
7. Creating processes that lead to action
By now, you've chosen your software, identified the right competitors and what to track, analysed the data to provide clear insights and have a way to disseminate it across the organisation. The final piece of the competitive intelligence jigsaw how the intelligence will be used.
The right people need to be aware of their responsibility to act upon what they learn and how to go about it. Defining this will maximise the value of the information, which will in turn prove the value of the investment you've made.
Key factors to consider when designing this process are speed and freedom. Cutting red tape from the process will allow you to adapt and respond quickly to your competitor's activity, minimising the risk of them growing market share at your expense.
Do you want more visibility on competitor activity to identify threats and opportunities? Have you been impacted by their promotions and product updates in the past? 
Watchmycompetitor is a fully automated marketing intelligence platform that provides real-time insights into your competitors and market. Data is captured in a single dashboard, with each insight shareable through integrations with your existing communication channels — including Slack, Teams and Power BI.
If you want to protect and grow your revenue, we can help. Contact us today to book your demo.