In a competitive market, rival businesses are out to grow revenue at your expense. Every action they take, from changing pricing to making hires to launching and removing products, all have the potential to threaten or create opportunities for your business.
The slower you are to adapt and respond, the longer they have to build awareness, attract your customers and grow their market share. So how can you protect revenue against the threat of competitors and exploit opportunities that exist in the market?
In this article, we look at the benefits of competitor intelligence and how businesses like yours are using it to stay closer to the market, respond faster and even innovate more effectively. But before we get to the benefits, let's start with a question: what is competitive intelligence?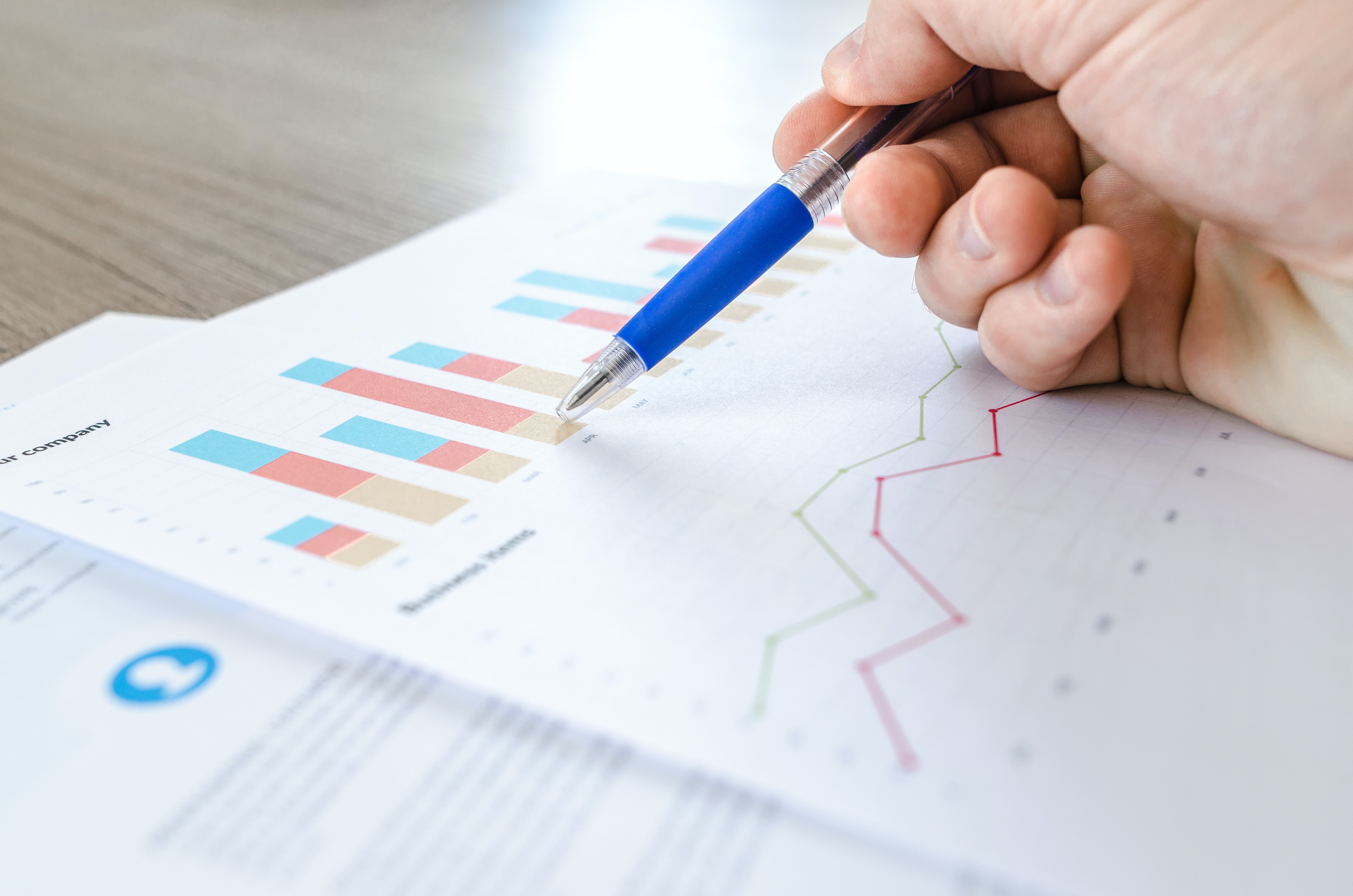 A Definition Of Competitive Intelligence
Competitive intelligence is information gathered about your competitors and the market in general that offers insights you can use to adapt and improve your strategy, products, marketing, plans and other parts of your business.
The process for gathering the intelligence is competitor tracking, which typically involves monitoring the internet for competitor activity and announcements. This could be product and feature launches, senior appointments, inward and outward investments, price promotions, marketing campaigns and more.
Examples of competitive intelligence 
When setting up tracking, there are a number of decisions to be made. Do you want to track a small number of direct competitors or the whole market? Do you want to focus on one type of activity or their every move online? What tools will you use to share the information with the right people and teams in your organisation? How will you analyse and use the competitive intelligence you gather?
You can find information to help with some of those questions here. For now, though, we want to highlight some of the types of activities you could track. It's not an exhaustive list but it should give you a better sense of how many companies are using the service.
A) Product analysis
If your competitor launches a new product, adds features to an existing one or removes one from the market, it can have a big impact on what customers do next. Competitor tracking is used to monitor such updates (as well as the types of activity that can lead to them) in real-time.
B) Campaign monitoring 
A new marketing campaign can provide a sizeable sales boost to companies looking to steal a march on their competitors. Competitor tracking can be used for things like receiving alerts when campaigns hit, data on where and how the campaign is being pushed and how customers are reacting.
C) Social media monitoring
What and how a company posts and engages with customers online can reveal a lot about its brand strategy, personality and plans. The number of followers it has and how much they engage can also reveal a lot about its popularity and what your own target audience cares about. 
D) Price tracking
Price changes can have a significant impact on customer buying choices, particularly during a cost of living crisis. Competitor tracking can be used to track price increases and decreases in real-time.
E) Investment monitoring
If a competitor receives investment, it can herald the beginning of a new era for the business — potentially with increased spending power. Likewise, if they're acquiring other businesses or investing in new technology or equipment, it can point to a change in strategy. 
There are endless possibilities for what you can track. It really depends on the nature of your business and market, and the types of competitor activity that can impact your revenue. 
Benefits Of Competitive Intelligence
Competitive intelligence is used by companies across a wide variety of sectors including fashion, FMCG, finance, telecommunications, education and beyond. But what is it that makes it so appealing? What will it enable you to do that you can't do right now? What will it help you achieve?
Here, we break down 10 benefits of competitive intelligence based on our experiences working with leading and challenger brands.
1. Respond faster to new market threats 
Are you frustrated at having to rely on quarterly or monthly reports for your competitive intelligence because a lot of the information that's lost its value by the time it's published? Automated, real-time tracking provides alerts you of competitor activity as soon as it happens, meaning you have more time to deal with threats to your revenue. 
This could be a new product launch, new features on an existing product or a change in price — whatever it is, real-time competitive intelligence gives you the ability to adapt and respond fast.
2. Capitalise on new market opportunities
Competitive intelligence isn't just a tool for protecting your revenue from competitor activity. It can also help you to identify gaps in the market, areas of weakness, trends you can exploit and, in the event of a competitor cut-backs, a chance to attract more customers. Tracking a variety of sources, from industry news to competitor announcements to social media sentiment can help you build up a full picture of the market and where opportunities lie.
3. Become the best-informed business in your market
They say knowledge is power. So the businesses that hold the most are therefore the strongest in the market, even if they're not quite at the stage of using it to dominate the space. All businesses — including your competitors — will be doing some form of market and competitor tracking. But the right approach, tool and processes can give you more intelligence than any other business, giving you a big advantage over others.
4. Keep your organisation informed on what's happening in the market 
In a lot of organisations, market insights sit within one department. By the time they're turned into a report and circulated, the data is old and less valuable than it once was. Real-time competitor intelligence offers an opportunity to keep teams and individuals informed with relevant insights they can use to become more effective. The key is to share the information in a way that is most natural for your organisation and will be easiest to pick up and use.
5. Build a stronger strategy and product roadmap 
As well as being well informed, those same departments can use the intelligence they're given to review, refine and improve their strategies and roadmaps. That could be your approach to sales, marketing, product development, account handling or even setting direction for the business's core strategy. Having the right process in place can turn the right intelligence into actions that optimise performance.
6. Make better decisions across the whole business 
It's not all about strategies. Once you become an organisation that embraces competitive intelligence and seeks more of it to become better informed, every decision you make from senior management level through to departments and teams will be better. The key to getting the team bought in is to demonstrate its value and ROI at every opportunity.
7. Benchmark your position and progress
Other than company-level posted figures, it can be difficult to get a sense of where you and your products sit in the market in relation to your competitors and their products. One of the most popular ways of using competitive intelligence is to compare and contrast your offering against your competitors across a variety of metrics. Together they'll provide you with a full picture of your position in the market.
8. Learn from competitor mistakes
Sometimes, the best course of action is to wait and see how something plays out. A new product launch, for example, may well pay off for your competitors but it could also fail and waiting could save you millions of wasted investment. Rather than accepting what happens to your client at face value, competitive intelligence allows you to dig into the reasons why and the steps they took, so you can avoid the same pitfalls for your next big launch. 
9. Predict what competitors do next 
Competitive intelligence isn't all about reacting to breaking developments. Sometimes, it's about building a picture of the market over an extended period to identify trends and opportunities. Identifying the most important metrics to track at the outset is a great way to have comparable data to learn from. It could help you refocus and prioritise what's important before you develop your strategies.
10. Identify competitor weak spots 
Every business has them. Areas of strength come with areas of weakness. The best only have less than most, but there will be chinks in the armour ready for you to exploit. Only competitive intelligence can give you the depth of insight to identify weaknesses of each of your competitors and help you plan your approach accordingly.

Make Smarter Decisions Faster With WatchMyCompetitor


Unlike other intelligence solutions that serve up hard-to-mine unfiltered data, or which collate insights into periodic reports that lack immediacy, WatchMyCompetitor is the complete competitor intelligence platform. 
We use AI to track your competitors' global digital footprint in real time, so you don't miss anything important. While our market experts analyse and curate the most relevant competitive insights on your behalf. 
That means no more sifting through unmanageable volumes of data. You get fast access to relevant, timely intelligence to optimise strategies, outsmart the competition and protect and grow your revenue.
Don't let your competitors gain an advantage. Book a demo today.