There's no mistaking the impact the UK cost of living crisis is having on different sectors of the economy. Declining economic conditions resulted in 83% of consumers changing their spending habits. Changes in consumer buying choices are driving increased competition and decision-making by competitive organisations – from pricing strategies to product roadmaps to marketing campaigns.
It's never been more important to fully understand consumers' and companies' behaviour. With half of companies considering layoff and reducing business expenditure, not adapting to a changing environment could cost your organisation revenue and market share. So understanding consumers and their preferences has never been more important.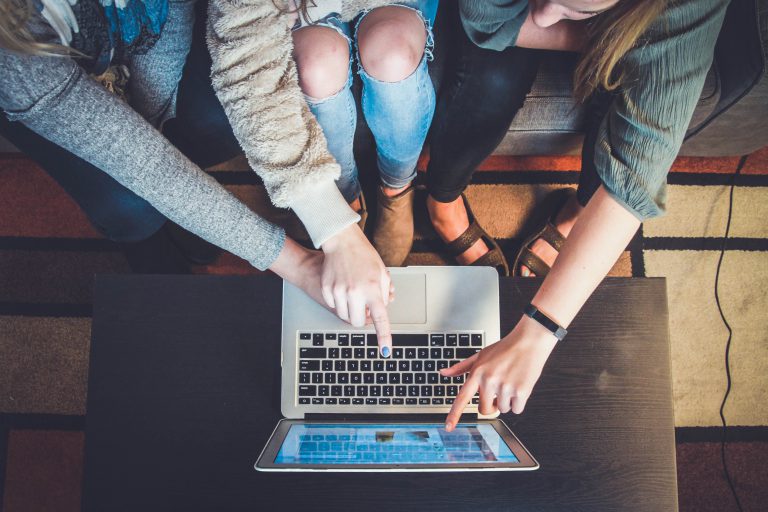 Understanding Market Intelligence


One of the ways businesses are adapting to the current economic climate is by using market intelligence. But it can be a misunderstood concept. While there are a few overlapping definitions on the web, we broadly define market intelligence as the insights captured about how consumers think and feel about your products and services and the ones you compete against. This can include the following factors:


Wants and needs

Motivations

Loyalties

Perceptions

Attitudes

Trust levels 
Gathering this type of information commonly requires market tracking and market research. Market tracking is a process of observing and analysing the market and capturing data that already exists or as it comes to exist.
Market research is typically a manual process designed to ask and find answers to specific questions. The market intelligence it produces doesn't exist before the research takes place.

How Has Market Intelligence Changed Over Time?


Market intelligence has become a vital asset for enhancing business performance – a way to benchmark success beyond financial figures, predict what might happen next and take the necessary action to ensure it leads to a positive outcome.


Generally speaking, the more intelligent a business is, the more mobile it becomes in the market. It's able to make faster decisions and respond more effectively and efficiently to changing market conditions. In many industries and organisations, intelligence is the driving force behind innovation and progress. 


But the process of gathering market intelligence is changing. Businesses are ditching their slow, error-strewn manual approaches in favour of all-in-one digital intelligence platforms that do the job faster and more accurately than ever before.


Here's a breakdown of 6 market intelligence key trends that will likely impact your business in 2023:
1) The move to automation
One of the ways technology disrupts industries is by automating the processes that were once performed manually. In the case of market intelligence, technology is automating tracking to cover more of the market and produce more nuanced results as well as drastically speeding up the process.


Businesses are able to get real-time insights about their consumers that can be used to power big decisions about products, services and marketing.
2) Combining it with competitive intelligence
While market research undoubtedly has its place and produces valuable insights that can't be gathered automatically, it tends to be carried out in isolation. It can reveal a lot about consumers but not much else.  Increasingly, businesses want to make decisions and build strategies that combine intelligence about their competitors as well as consumers. They rightly view the two as going hand in hand as they seek to build a fuller, truer picture of what's happening and why. 

Solutions such as WatchMyCompetitor (WMC) and Crayon have provided a way to build dashboards using a mix of market and competitive intelligence in order to have valuable insights in one place, ready to learn from and act upon.
3) More focus on internal buy-in and involvement
It used to be that market research and market intelligence were viewed as a department-specific undertaking or the responsibility of one individual. It would be their job to collate, analyse and present the data back to the wider business for them to use as they saw fit.
But for any transformational business activity to take hold, it must be embraced across all departments. Research by McKinsey & Company found that embedding transformation practices into 'business as usual' practices can make them twice as effective. Add that to research by Gallup, which found that highly engaged teams show 21% greater profitability, and it's no surprise to see a growing trend of organisations investing in building intelligence programmes into their culture for higher levels of buy-in.
This process often starts with presenting evidence of the value and ROI of using market tracking software to secure the support of senior executives. From there, it's about mobilising the organisation to use market intelligence by introducing processes that clarify responsibility and the path from data to decision. It can also involve encouraging two-way feedback so that dashboards can be refined and the return on investment can be proven.
It's no surprise to see this trend emerge. Team buy-in and involvement are critical for the success of any market intelligence programme as it ensures the data will be put to good use.
4) The rise of real-time integration
A lot of tracking and monitoring software solutions have built-in dashboards that house and present the data that's collected, ready for analysis. Studies show that businesses that embrace data analytics are five times as likely to make decisions much faster than market peers, and three times as likely to execute decisions as intended.
But this requires getting data into the hands of those that need it fast. While bespoke research reports offer a chance to draw conclusions, they could waste valuable time. It works effectively when intelligence is shared almost as fast as it's captured.
That means integrating your market tracking system with your existing communication and data visualisation tools, like Slack, Teams and Power BI. This way, all relevant stakeholders – not just the team managing the dashboard – can access and use the data.
5) Advancements in AI
Artificial intelligence is powering real market intelligence. Advancements have generally been steady rather than spectacular. But AI is slowly but surely changing the way markets are tracked and intelligence is gathered.
AI technology is used to learn where market data is being created and delve deeper to draw out more insights. The technology learns from the data to automate part of the analytics process and surface the most relevant and insightful intelligence to the front of the dashboard. This allows managers to access and use it faster than ever before.
The market intelligence industry, like other technology-driven markets, will continue to invest in AI to speed up and automate processes. For example, in 2021, the global total corporate investment in artificial intelligence (AI) reached almost 94 billion U.S. dollars.
6) Tracking regulatory changes, not just consumers
As per the definitions above, which are more or less the same as how most experts describe market intelligence, the majority of the focus is on the consumer. 
But markets are more complex. We've already touched upon the trend of combining market and competitive intelligence to gain a fuller picture of what's happening but it doesn't end there. Businesses are increasingly using their market tracking solutions to monitor and build intelligence around regulatory updates and launches. For example, international businesses will often need intelligence on abrupt legal changes in a specific territory due to political reasons, so they can continue to operate in countries with less transparency.
Whether it's a case of being prepared for what's coming their way or using the insights to create authoritative content strategies that establish their brands as the experts, it all points to market intelligence being viewed as a broader term. That trend is set to continue.
Make Smarter Decisions Faster With WatchMyCompetitor


Unlike other intelligence solutions that serve up hard-to-mine unfiltered data, or which collate insights into periodic reports that lack immediacy, WatchMyCompetitor is the complete competitor intelligence platform. 
We use AI to track your competitors' global digital footprint in real time, so you don't miss anything important. While our market experts analyse and curate the most relevant competitive insights on your behalf. 
That means no more sifting through unmanageable volumes of data. You get fast access to relevant, timely intelligence to optimise strategies, outsmart the competition and protect and grow your revenue.

Don't let your competitors gain an advantage. Book a demo today.