How do you get and stay ahead of the competition? How do you ensure your products and services are competitive in terms of features, benefits and pricing? How do you know whether your brand is positioned for success? Without a clear understanding of the market and where you fit, you could be exposed to the threat of new entrants with superior products or better marketing activity. Or changes in strategy and tactics by existing competitors. All of which could impact revenue.
You could also miss out on opportunities to exploit competitor weaknesses, identify untapped audiences or differentiate your offering to increase sales and profits. Not only that but if your competitors have invested in competitor insights and you haven't, they could have double the advantage – their moves in the market will be well-informed and unchallenged for too long. Before we get into the essential examples of competitor insights, it's probably worth us clarifying what they are.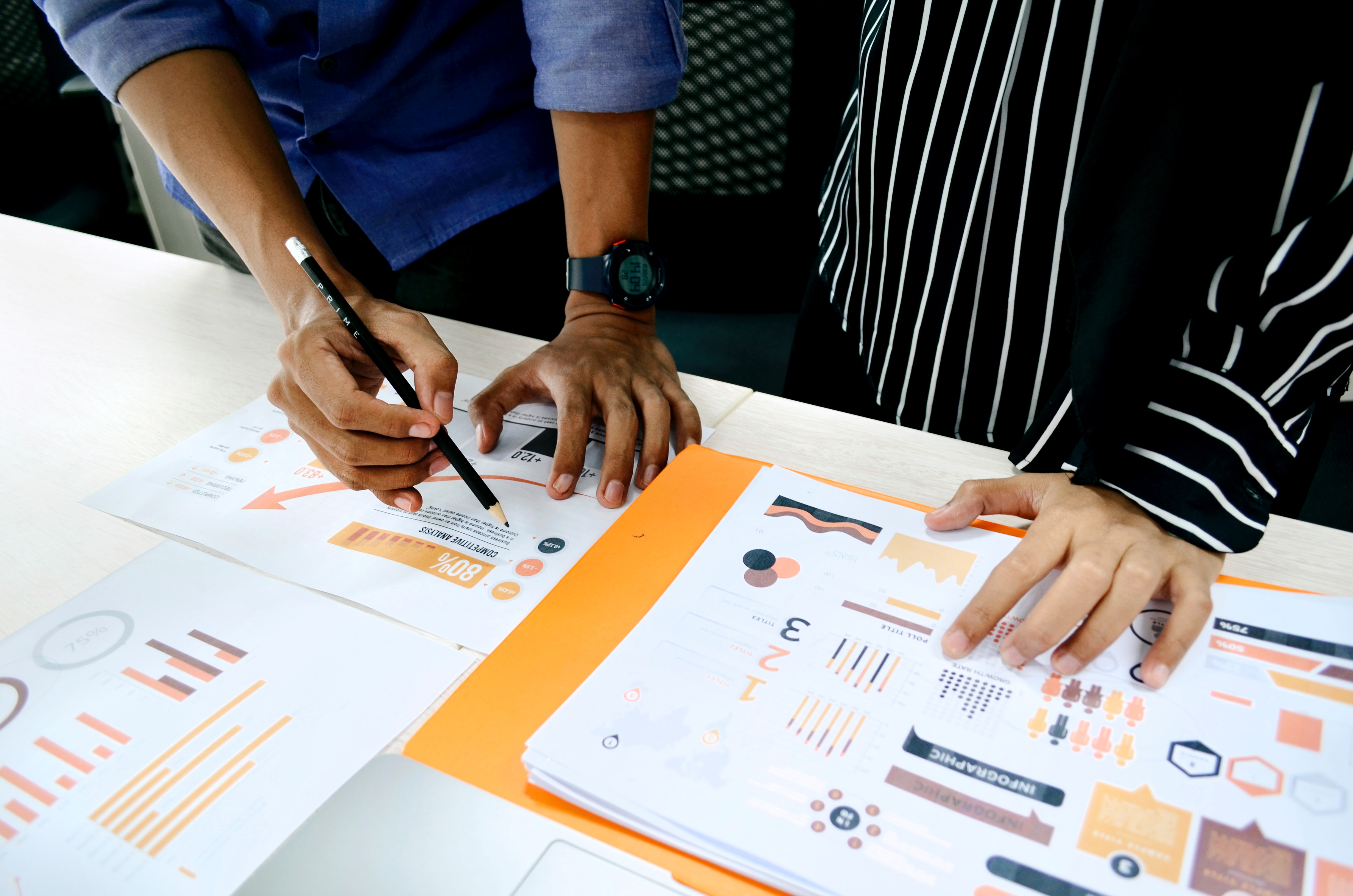 What Are Competitor Insights?
The term 'competitor insights' is interchangeable with 'competitor (or competitive) intelligence' – a phrase we use a lot here at WatchMyCompetitor (WMC). We define competitor insights as information gathered by tracking competitor activity online and analysed to provide valuable learnings. 
In most cases, these insights are used to understand what competitors are doing and planning so that different teams and departments in your organisation can refine their strategies. This may result in a fast response or simply a more diligent approach being taken.
Competitive Insight Examples Using The WatchMyCompetitor Platform
We work with organisations across a variety of industries, from finance and insurance to technology and telecoms to FMCG and utilities. Some are market leaders focused on protecting what they have. Others are challengers seeking to overtake competitors or close the gap.
When they sign up to WMC, our market analysts work with them to understand their goals and competitor landscape before building their dashboard. Every client is different but there are some essential insights that feature over and over again.
We've outlined some of them here. It's by no means an exhaustive list but it should give you an indication of what's possible with a competitor insights strategy and WMC in particular:


1. Who is leading your competitive market?
For some, the answer may be obvious. But markets are moving concepts. Things can quickly change with the launch of a new product, change in marketing strategy or bad decision-making. Then there are different ways businesses can lead.
Profits, revenue, headcount, share price and longevity are straightforward. But what about momentum? Who's growing fastest? Who's come out of nowhere? Who's going nowhere? And what are the factors that influence the answers?
WMC can be used to answer these questions and more to build out a complete picture of the competitive market and understand your place in it. This can help you pinpoint areas you need to address and improve on or clarify who poses the biggest threat to your position.
2. Which of your competitors has the strongest social media presence?
Social media offers a rich treasure trove of insights into the competitive landscape. You can gather key metrics like follower numbers and engagement levels, comparing them against each other and your own.
 You can learn more about consumer sentiment towards each of those brands by analysing the engagement. You can discover competitor news as it's announced. And you can gain insight into their social media strategy and how it's affecting each of those elements.
The key to successfully tracking social media is immediacy. As an automated competitor intelligence platform, WMC provides real-time insights so the information you analyse and use is always up to date. 
3. What investments are your competitors making?
Let's say you're the market leader and your closest competitor acquires another competitor or a business that gives them more control over their distribution or supply. Suddenly, they become a different animal with the size, expertise and resources to challenge you. 
Or what if your competitor invests in a groundbreaking technology that improves their speed or improves their customer service? Or if they partner with one of the most innovative suppliers in the market? 
What your competitors invest in to improve their proposition and business model can quickly and directly impact your market share. WMC helps you gain insights into this type of activity in real-time, giving you more time to plan your next move. Plus, you can use it to spot the patterns of behaviour that point to investments of these kinds being on the way.
Conversely, you can also track beyond investors and investment news in your market to understand the profile of companies receiving funding and use it to identify which of your competitors have the potential to be acquired.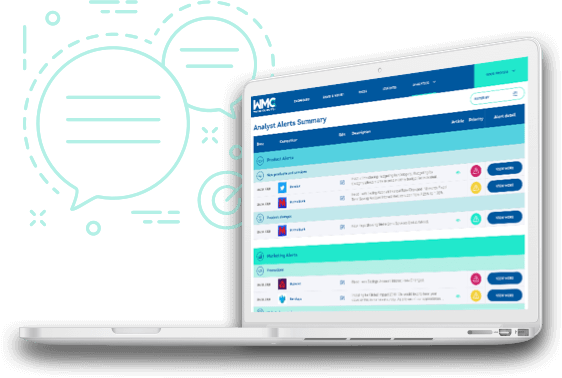 4. What structural and personnel changes are your competitors going through? 
Without a competitor insights strategy, chances are you'll still pick up one or two key bits of news your competitors are willing to announce publicly. But in most cases, this will be weeks after the changes they're announcing have taken place. And there'll be plenty they choose to keep in-house.
With the right competitor insights programme, you'll pick up intelligence early. Maybe someone changes their details on LinkedIn, maybe there's a new posting on GlassDoor or maybe there's a rumour being discussed in an online forum. The sooner you learn about it, the more time you'll have to analyse what it means for the market and your bottom line.
A new c-suite executive, for example, could point to a change in direction. And maybe their past role and experience will give you an insight into what that new direction looks like. Likewise, learning of changes that point to problems within your competitors' organisations can present opportunities to grow your customer base or find good people for your team. 
WMC doesn't just track competitor activity. It can be used to track mentions of your competitors online and bring you alerts as it happens.
5. What are your competitors' pricing strategies?
At the time of writing, we're in the midst of a cost of living crisis. Consumer buying choices and habits are increasingly price-sensitive. A new price promotion or a change in strategy can therefore have a big impact on sales.
WMC allows you to track, monitor, compare and analyse pricing strategies and patterns so that you can respond quickly if and when you need to as well as understand trends and predict future changes to avoid a bigger impact in the future.
6. What are your competitors' promotional activities?
From a new marketing campaign to a new message to design changes to new sections added to a website, every move your competitors make has the potential to increase their awareness of their brand, products and services. That could be bad news for your business, so learning about the changes early offers the best opportunity to adapt and respond. 
WMC can track competitor movement on a granular level, allowing you to gain insights that don't get announced via official channels. You can use it to change your product roadmaps, market messages, media choices, content and more to nullify competitor threats and capitalise on their areas of weakness.
Discover More With WatchMyCompetitor
Each competitor insight listed above will help you to identify and respond to threats and opportunities faster and more effectively than before. It can give you a big advantage over competitors who don't track the market as closely and stop those that do from stealing market share from you.
Put together, they can help you become a more sophisticated and intelligent organisation that makes better decisions – collectively and within individual departments. All of which can protect and grow your revenue.
For a demo of WatchMyCompetitor and to learn more about the types of competitor insights you can gather and use with the platform, contact us today.