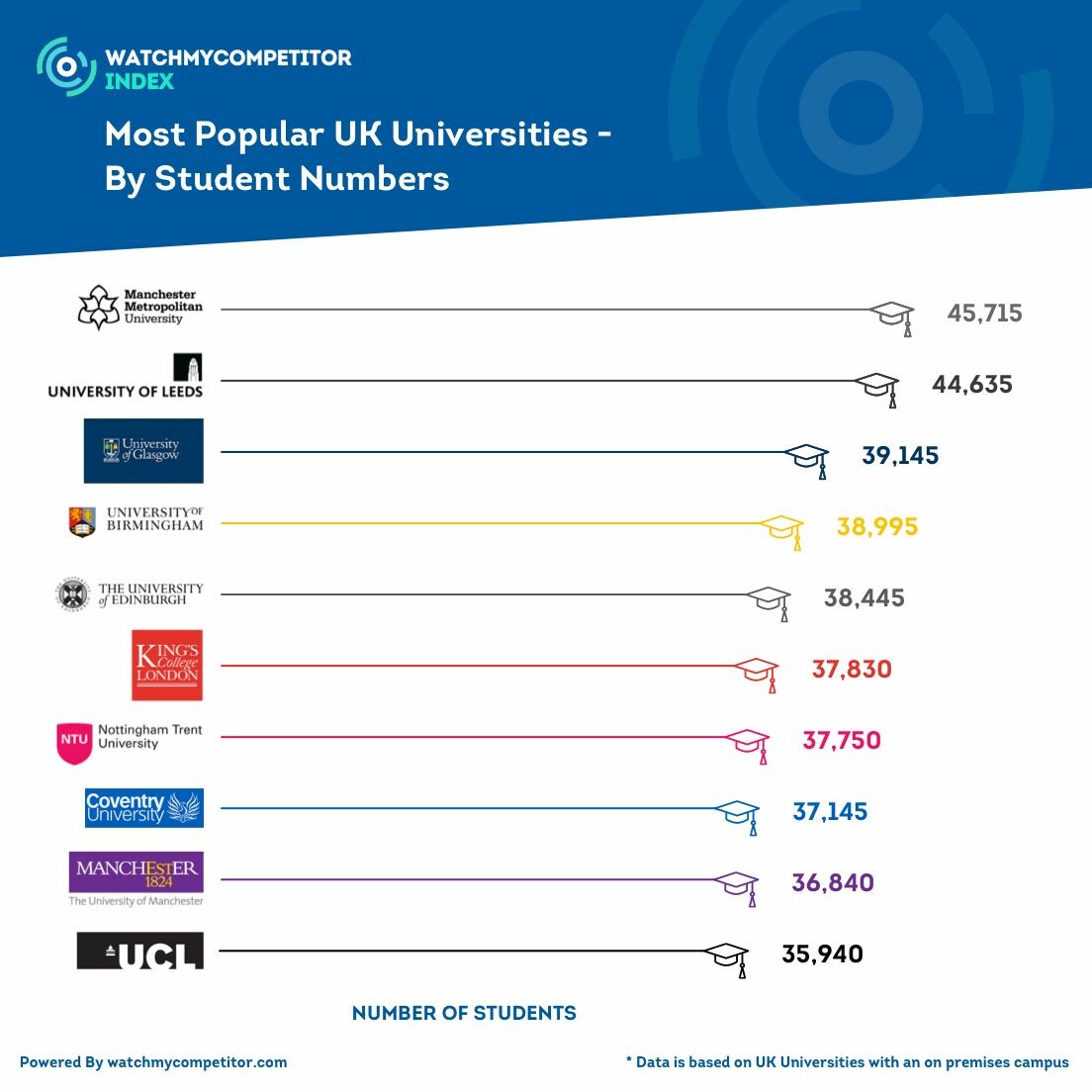 WMC Index: Which university is the most popular in the UK?
Manchester Metropolitan University is the most popular UK university with physical campuses based on the latest number of students enrolled.With clearing season underway, this is a key time for all universities as they look to attract their student intake for the upcoming academic year. According to recent data, universities received £21.5bn in student fees in 2019-20.Manchester Metropolitan University currently welcomes 45,715 students from more than 130 countries.
It offers a wide range of social, cultural and sporting facilities and ranks in the world's top 200 based on its age. Meanwhile, Manchester regularly features in lists as one of the UK's best cities to live in.It leads the way ahead of the University of Leeds (44,635), University of Glasgow (39,145), University of Birmingham (38,995) and University of Edinburgh (38,445). London's Kings Colleague features next with 37,830 students.
The data is provided by WMC Index, which showcases market insights captured by WatchMyCompetitor (WMC) —automated competitor tracking and business intelligence platform that provides real-time data. The platform is used by leading and challenger organisations across a wide variety of markets, both in the UK and overseas.
Clearing is a time of stiff competition for universities as they look to finalise numbers for the year ahead. If you're a university that wants a deeper and fuller understanding of the sector and how your competitors are promoting their facilities, visit WMC Education for more details.