Website tracking
WatchMyCompetitor.com allows you to automatically track websites or specific web pages of your competitors, key partners or clients. Our customers typically track their competitors products, services, news, management and social media pages. Once setup, our automatic tracking service will alert you to changes of interest.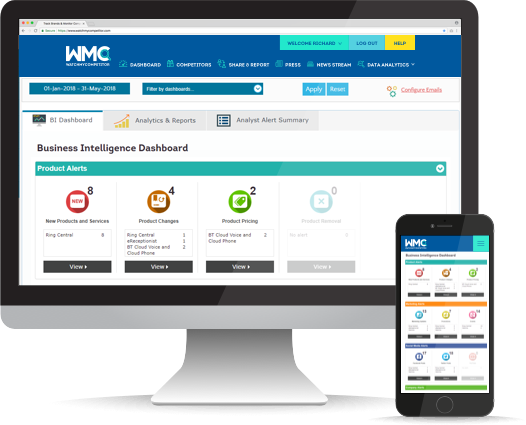 Website tracking dashboard
When you login, you are taken to your home dashboard.
The dashboard shows all the web site pages you are tracking.
Web pages that have changed are highlighted.
Each dashboard will hold any number of related web pages that you wish to track, for example competitors for one of your products.
Dashboards are often shared with different teams such as competitor intelligence, marketing, ecommerce and product development.
Website page changes
Our website tracking service checks your web pages each day. Changed web pages are highlighted in the dashboards. Web page changes are highlighted in yellow with red text.
Our language translation feature instantly translates web pages to English or your local language, particularly useful for global brands.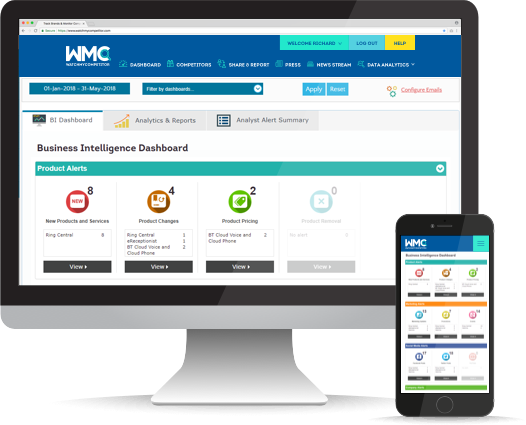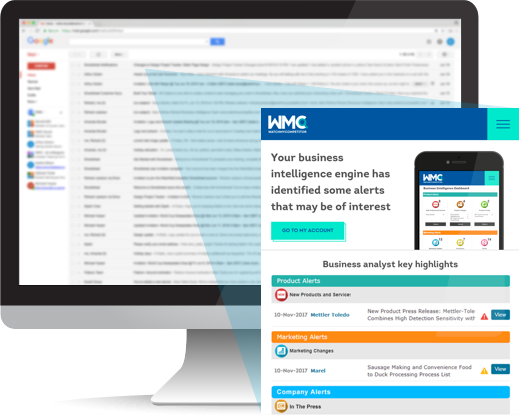 Website tracking dashboard
Automatic email alerts keep you updated on important web site changes. Web Page change history is retained for up to 1 year, important for understanding how your competitors marketing strategy is evolving. Your News Alert Stream shows your web site changes in a magazine style.
Who Uses Our Service
Our service is used by companies of all types and sizes, ranging from small businesses to the largest leading global brands.Typical users of our service include:
Ecommerce

Monitoring key competitor webpages for special offers , newly listed brands,delivery channels, helping team understand competitor multi channel retailing.

Marketing

Monitoring competitors, industry press, news sites , industry discussion forums.

Competitor Intelligence

Monitoring competitor web sites including social media channels such as Facebook, Twitter and Youtube.

Product Development

Monitoring competitor product offering, watching for new capabilities, pricing changes.

Sales

Monitoring key customers for news announcements and potential customers for new opportunities (eg new branch opening).

Legal

Monitoring IP and competitor product claims,monitoring legal and regulatory channels for new announcements eg EU legislation sites.

Management

Monitoring key client relationships, key industry personnel, key industry announcements.