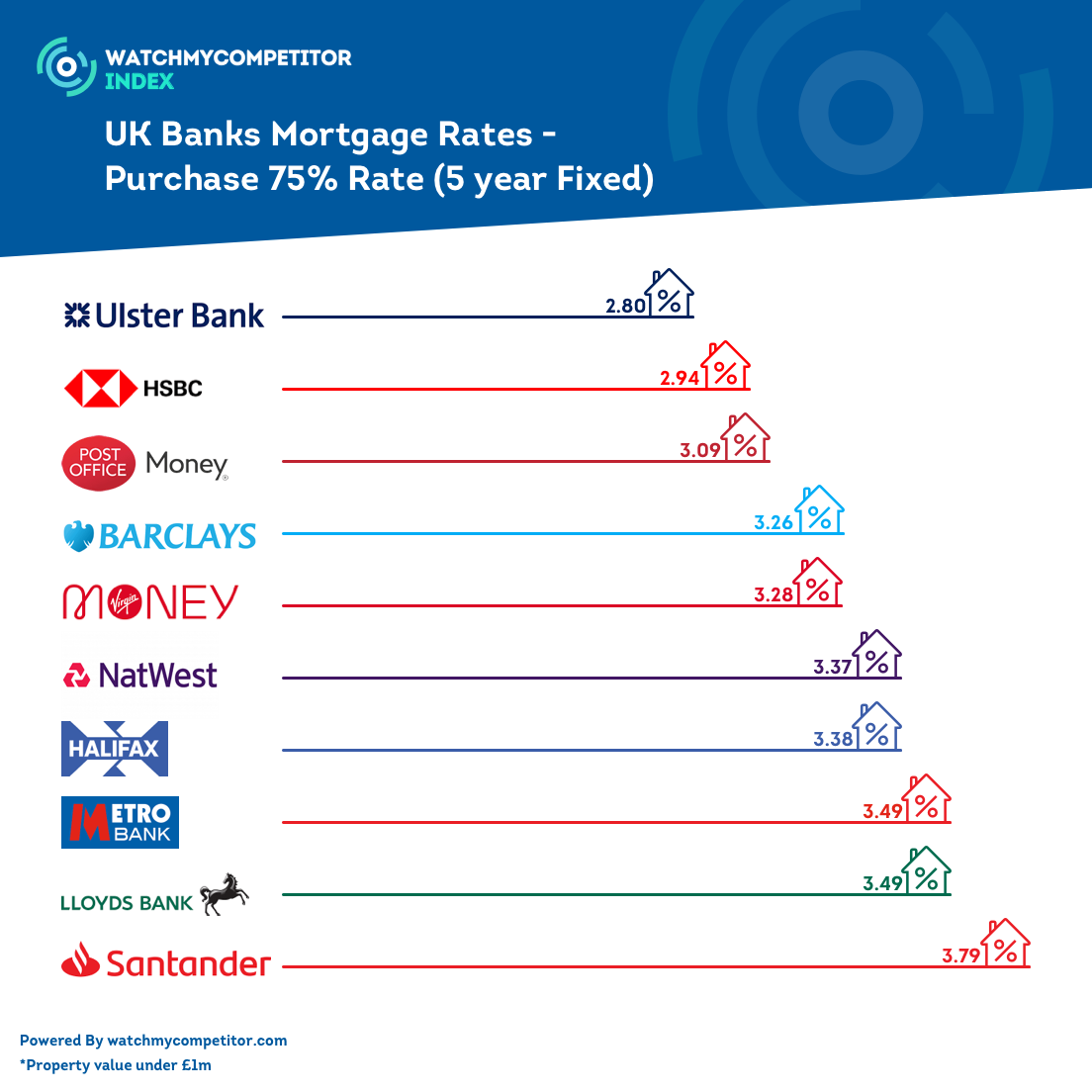 WMC Index: Which Banks Offer the Best 75% Mortgage?
Research into the UK banking sector has revealed that Ulster Bank offers the lowest rate of interest on 75% mortgages.The world of mortgages can be a confusing place for first-time buyers with no experience of what they can afford and how to secure the best rates. 
Finding the right mortgage rate is often the key to taking that first step on the property ladder, with one in 10 young adults fearing they may never be able to afford to own their home. Ulster Bank's 2.8% rate based on a 75% mortgage and a five-year fixed term came out ahead of HSBC with the only other mortgage rate below 3% (2.94%). Post Office Money was next in line with 3.09%, with Barclays (3.26%) and Virgin Money (3.28%) making up the top five.
The data is provided by WMC Index, which showcases market insights captured by WatchMyCompetitor (WMC) an automated competitor tracking and business intelligence platform that provides real-time data. The platform is used by leading and challenger organisations across a wide variety of markets, both in the UK and overseas.
Do you work for a UK bank? How do your rates compare to others in the sector? How quickly can you adapt if your nearest competitors increase or decrease their rates? WMC can help you track rates in real-time to help protect and grow your revenue. Visit WMC Finance for more details.