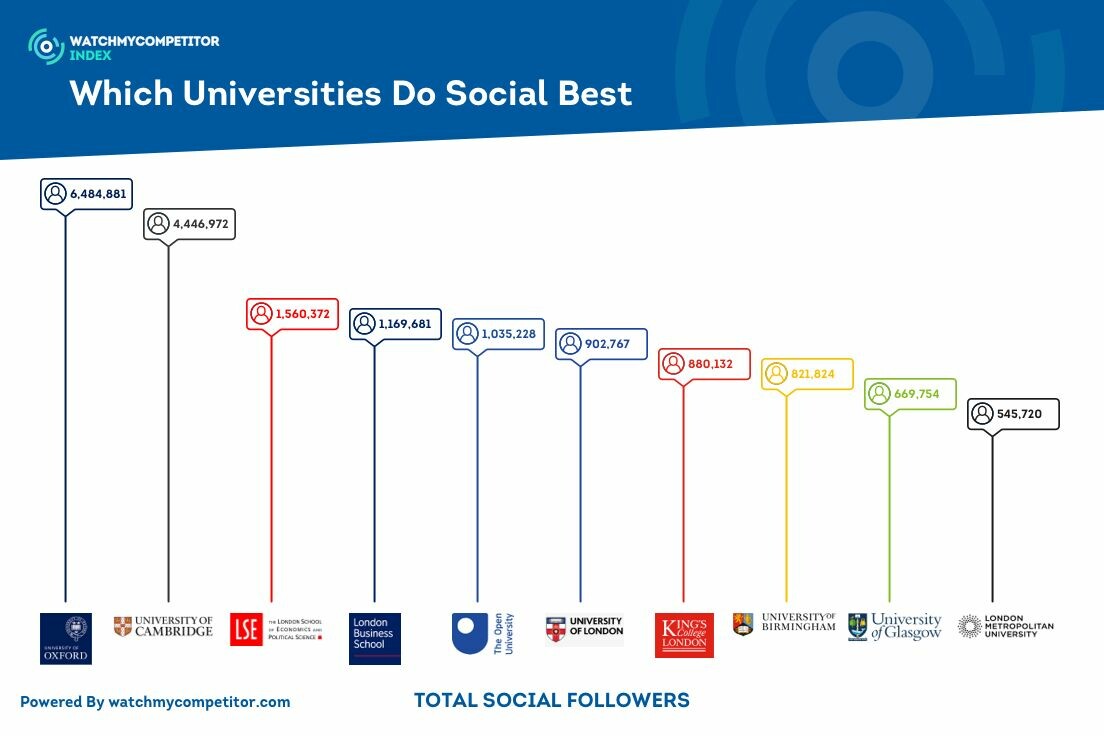 WMC Index: Which Universities Do Social Media Best?
Research into the UK education sector has revealed that the University of Oxford has the biggest number of social media followers across all popular platforms. The research follows recent data on the most popular UK universities based on student numbers and comes during clearing, one of the most important times of the year for the sector.
Oxford has more than 6 million followers across platforms such as Facebook, Twitter, Instagram and TikTok putting it ahead of another traditional institution, University of Cambridge with more than 4 million followers.Next in line with 1.5million is The London School of Economics and Political Science followed by London Business School and the Open University, with 1.1 million and 1 million followers respectively.
The data is provided by WMC Index, which showcases market insights captured by WatchMyCompetitor (WMC) — an automated competitor tracking and business intelligence platform that provides real-time data. The platform is used by leading and challenger organisations across a wide variety of markets, both in the UK and overseas.
Clearing is a time of stiff competition for universities as they look to finalise numbers for the year ahead. If you're a university that wants a deeper and fuller understanding of the sector and how your competitors are promoting their facilities, visit WMC Education for more details.