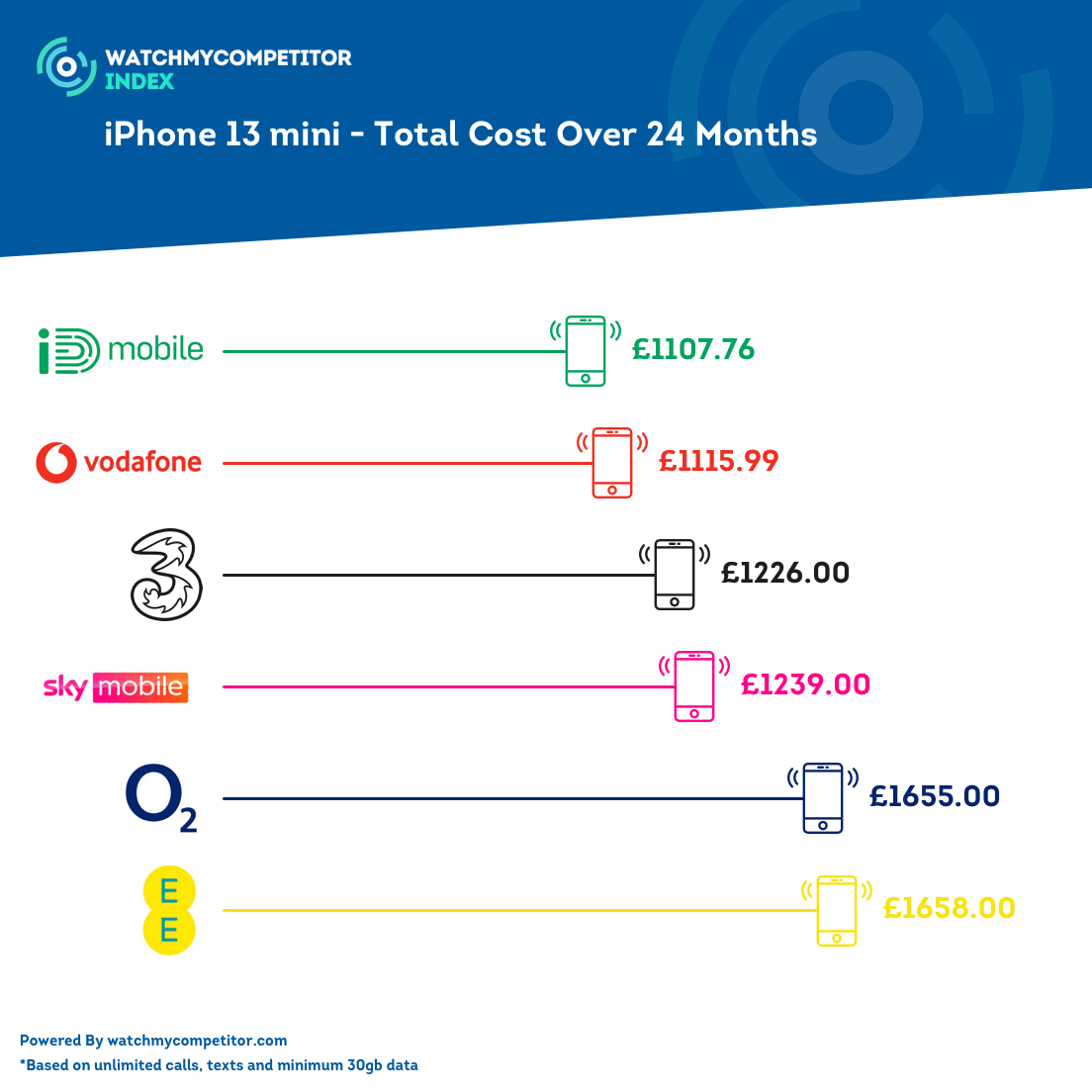 WMC Index: Who offers the best deal on the iPhone 13 mini?
Emerging phone retailer ID Mobile provides the lowest priced iPhone 13 mini over 24 months, based on real-time data from WMC Index. As the cost of living crisis deepens, people are being forced to think carefully about each and every purchase they make. While choosing the latest iPhone technology is something of a luxury, consumers are still looking for the best possible deal.
Based on unlimited calls, text and a minimum 30gb data, ID Mobile's total price came in at £1107.76 —more than £500 cheaper than two of the sector's biggest competitors, EE (£1658.00) and O2 (£1,655.00).The second lowest-priced iPhone 13 mini was Vodafone (£1,115.99) followed by 3 (£1,226.00) and Sky Mobile (£1,239.00).
The data is provided by WMC Index, which showcases market insights captured by WatchMyCompetitor (WMC) —an automated competitor tracking and business intelligence platform that provides real-time data. The platform is used by leading and challenger organisations across a wide variety of markets, both in the UK and overseas.
If you're a mobile phone retailer that wants to compare and contrast your pricing strategy against the competition's or better understand the tactics they're using to promote their products, visit WMC Telco for more details.