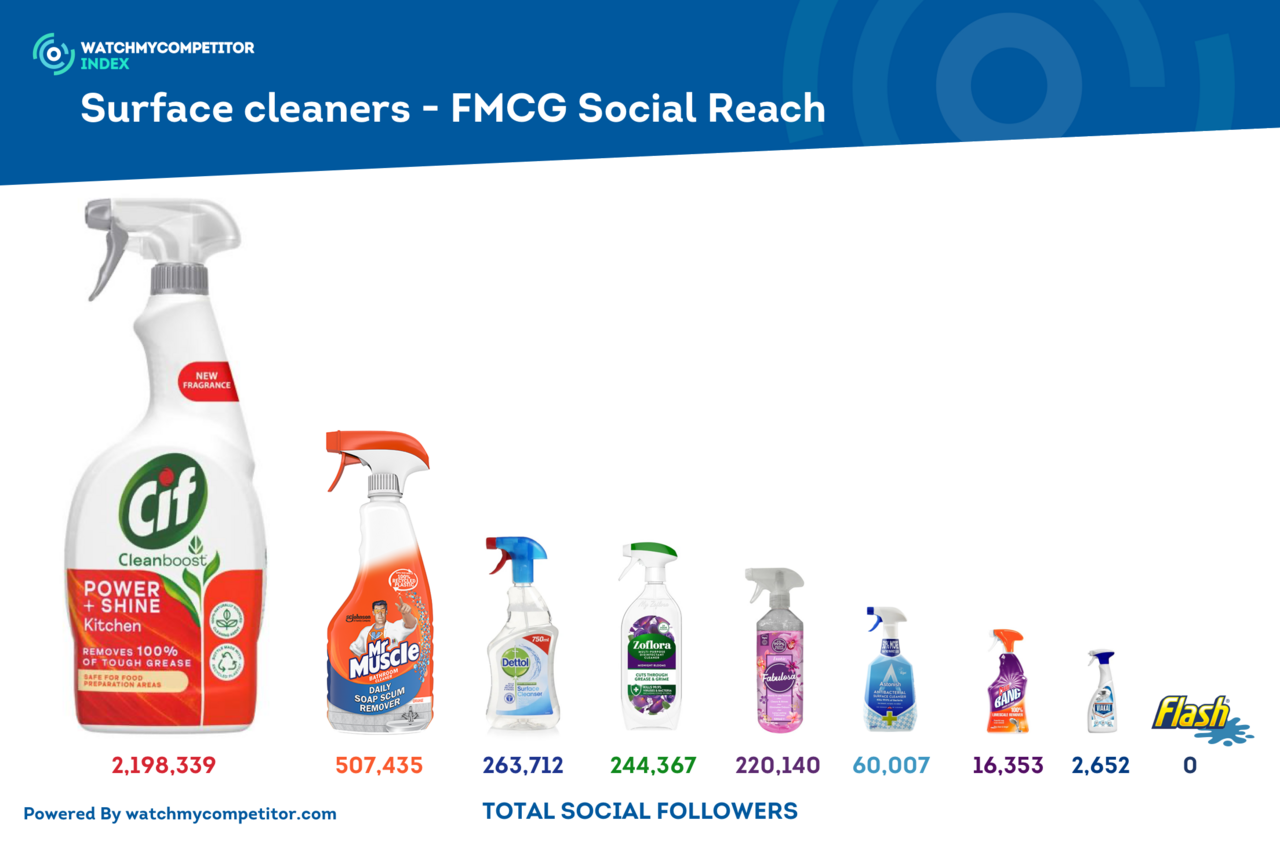 WMC Index: Which UK Surface Cleaner Brands Have The Largest Following on Social Media?
A recent study into the social media followers of FMCG categories has revealed that CIF is the runaway leader for UK surface brands. Unilever-owned CIF has more than 2.1 million followers across platforms such as Facebook, Twitter, and Instagram —more than four times that of second-placed SC Johnson brand Mr Muscle (507k). Dettol (263k) and Zaflora (244k) came in next on the list.
The FMCG market is currently facing a challenging time with customers becoming increasingly price-sensitive due to the cost-of-living crisis. Any advantage brands can use to grow brand loyalty and repeat sales is therefore important.
The latest data comes from WMC Index, which showcases market insights captured by WatchMyCompetitor (WMC) —a real-time, automated competitor tracking and business intelligence platform. The software is used by leading and challenger organisations across a wide variety of markets, both in the UK and overseas.
Do you work for an FMCG brand? Are you responsible for tracking and reporting competitor activity to avoid lost sales and market share? Visit WMC FMCG to learn more about the types of market intelligence you can gain and use to protect your position.