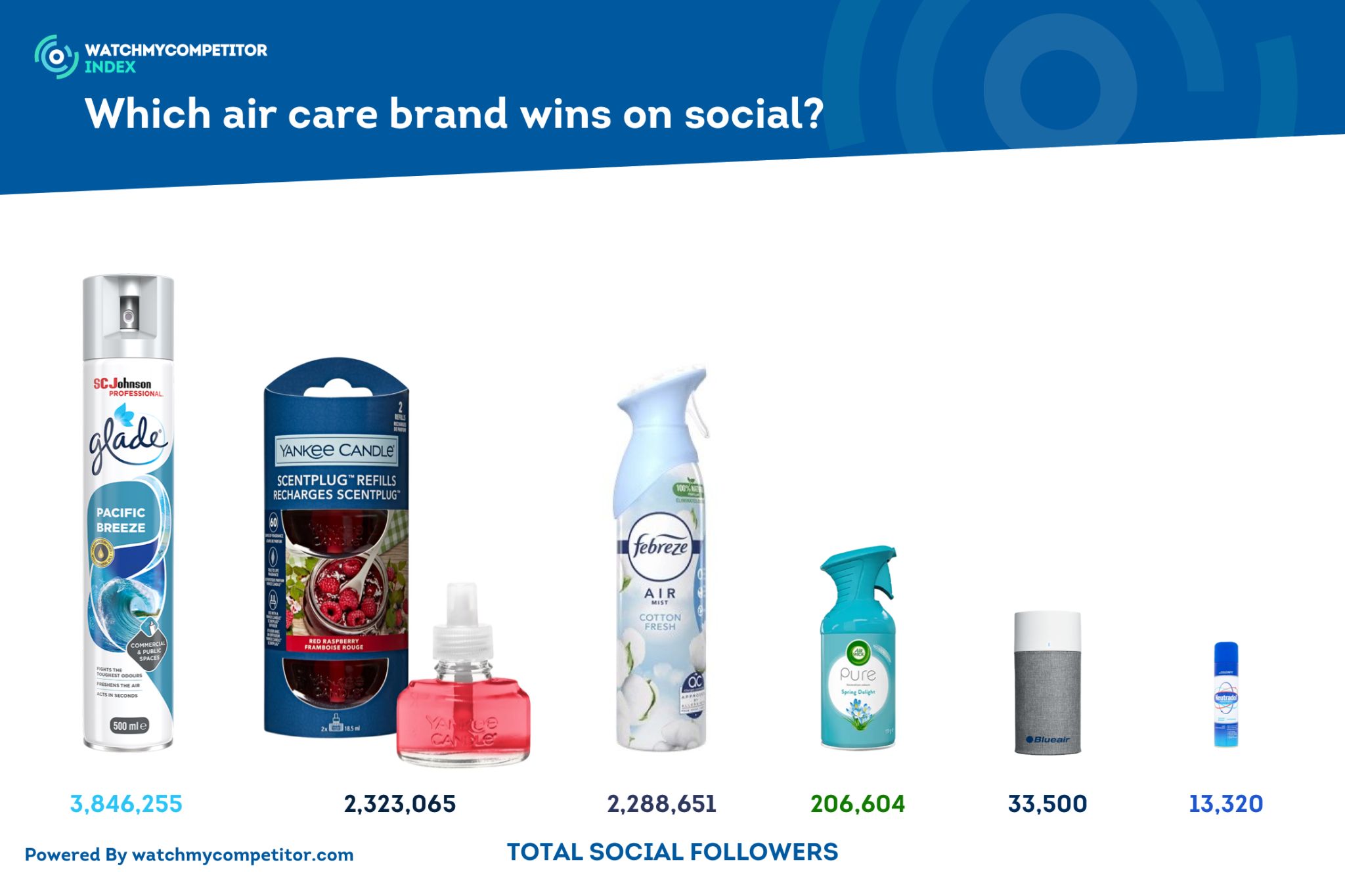 WMC Index: Which UK air freshener brands have the largest following on social media?
Glade by SC Johnson is the most popular surface cleaner on social media based on the latest WMC Index research.As the cost of living crisis worsens and consumers become increasingly discerning about their product choices, FMCG brands face a battle to protect and grow their revenue. 
The UK Professional Cleaning Products market was worth more than £1.1 billion as of 2021 and is predicted to reach £3.1 billion by 2030. Glade has 3.8 million followers on social media, making it the most followed air care brand ahead of second-placed Yankee Candle, with 2.3 million, and third-placed Febreeze with 2.2 million. There's a significant drop to fourth-placed Pure with just over 200,000 followers.
WMC Index showcases market insights captured by WatchMyCompetitor (WMC) —a real-time, automated competitor tracking and business intelligence platform.The software is used by leading and challenger organisations across a wide variety of markets, both in the UK and overseas.
Do you work for an FMCG brand? Are you responsible for tracking and reporting competitor activity to avoid lost sales and market share? Visit WMC FMCG to learn more about the types of market intelligence you can gain and use to protect your position.