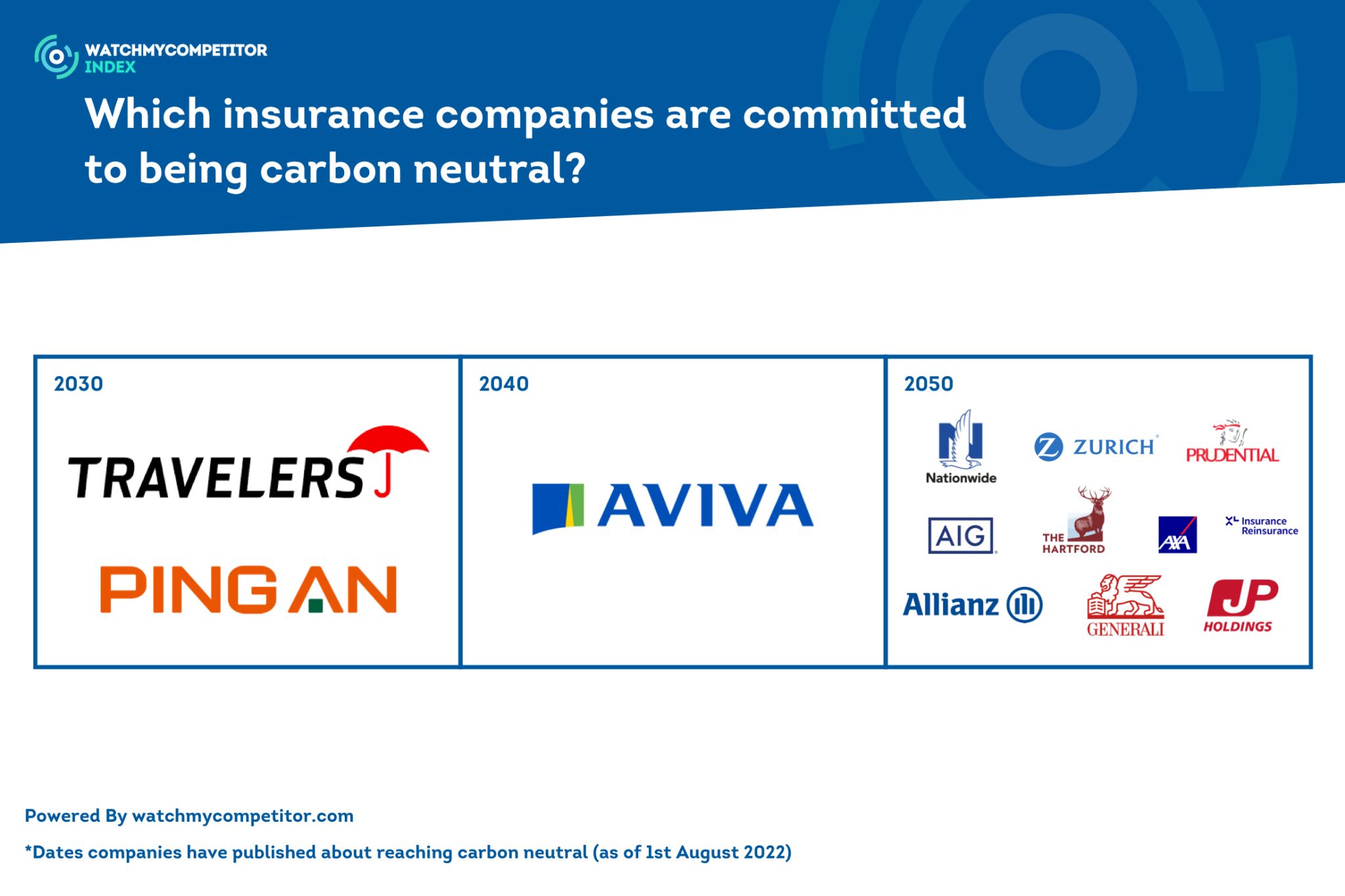 WMC Index: Which insurance companies are committed to being carbon neutral?
The latest WMC Index data has revealed Business specialists Travelers and Chinese-headquartered group Ping An have committed to achieving carbon neutral status by 2030, which would see them lead the way in the insurance market. In light of climate change and the impact of industry on the environment, the UK Government has set a deadline for all businesses to be net zero carbon by 2050 with heavy fines expected for those that fail to meet the milestone.
Meanwhile, the Paris Agreement has called for global warming not to rise above 1.5°C, which requires a 45% reduction in emissions by 2030. Travels and Ping An's commitment to be carbon neutral within the next eight years is a decade ahead of Aviva and 20 years before other major insurers like Zurich, Prudential, Allianz, AIG and Nationwide. Travelers made its 2030 pledge on Earth Day in April 2021, while Ping An announced its plans for operational neutrality in October last year. 
WMC Index shares insights from WatchMyCompetitor (WMC) —an automated competitor tracking and business intelligence platform that provides real-time data. The platform is used by leading and challenger organisations across a wide variety of markets, both in the UK and overseas.
If you're an insurance company that wants to stay ahead of the competition and needs real-time insights on the market, visit WMC Insurance for more details.