Competitive intelligence To Grow Market Share In The Finance Industry
Every move by competitors and regulators will impact your organisation. WatchMyCompetitor (WMC) provides leading banks, insurance firms and lenders with Competitive intelligence (CI) to maintain and grow market share.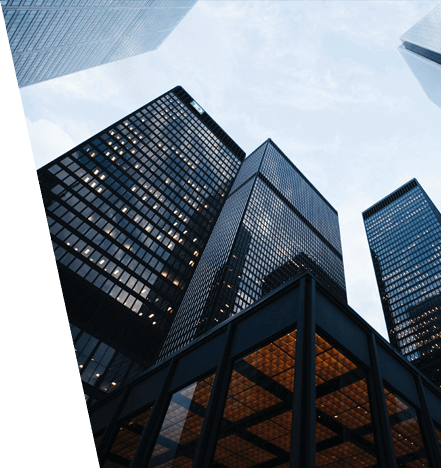 How WMC's CI Platform Support
Financial Services Companies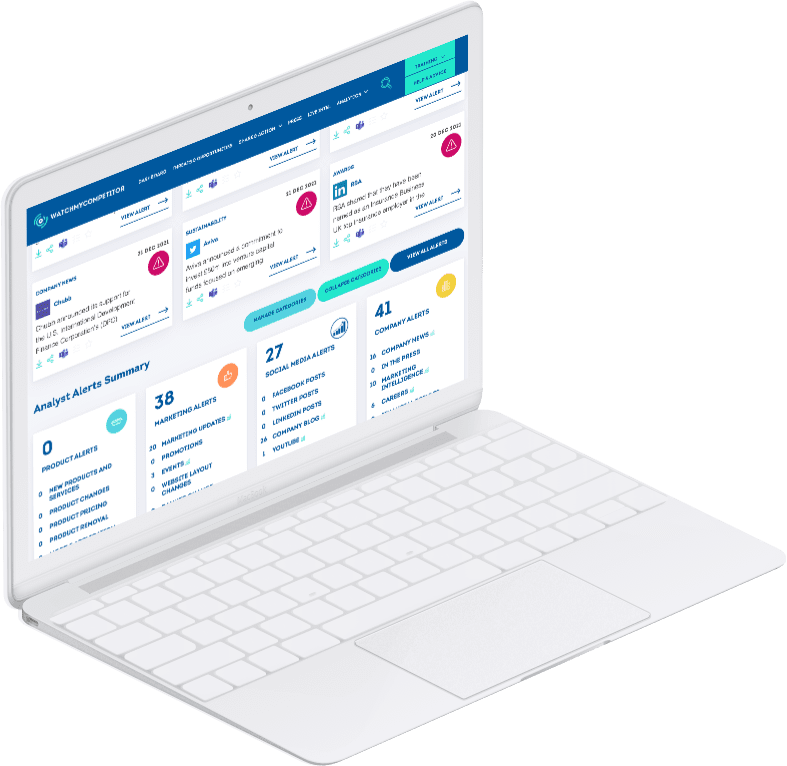 Offer The Most Competitive Financial Products

Ensure your product and marketing teams fully understand the competitive landscape when managing and releasing financial products. Get the latest news about interest rates, product launches and removals, digital transformation plans and more.

Capitalise On Finance Industry Trends

Enable your team to correctly tailor its messaging to consumers according to the latest trends. Actively monitor competitors' digital and social media activities to identify who are the most active and what are the most popular themes.

Identify Important Strategic Changes

Minimise market threats by ensuring key decision-makers identify major strategic changes by competitors early on. Monitor leadership changes and changes to recruitment policies across the industry to stay ahead.

Avoid Setbacks Due To Government Policies

Ensure your firm is prepared for and comply with sudden changes to laws and regulations. Get real-time notifications about key updates by central banks, treasury departments and regulatory bodies in countries where you operate.
WMC Case Studies
Many leading companies have sought out WMC's expertise because we were able to fully grasp their needs and provide an effective solution.
Learn More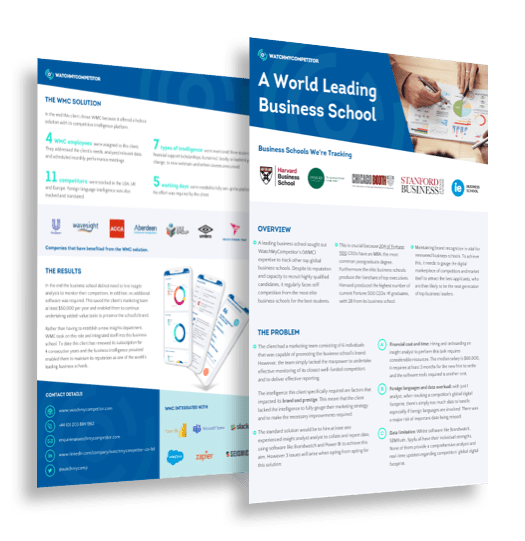 See The Complete Competitor Intelligence Platform In Action.
Book a demo and see exactly how the WMC Competitor Intelligence platform can help you protect and grow revenue.
* required fields

Key Industries We Work Within