Establishing and running a small business is a challenging endeavour. According to the US Small Business Administration (SBA), only half of small companies in the United States survive beyond the 5-year mark. A similar observation can be made in the UK where 60% of new businesses fail within 3 years.
But why is this the case? An insightful article by Forbes shines a spotlight about this noticeably low success rate among small businesses. In total, the author cites 5 reasons why small businesses fail: the lack of a market need, not enough capital, the wrong team, pricing and competition.


While the pandemic and cost of inflation have indeed impacted millions of businesses globally, most of the reasons listed above point to a single addressable problem: a lack of understanding of the market and competitive landscape. Knowing what consumers want, the competition you face and what tactics and strategies they're using to grow – including their price points – can give you a clearer picture of what it'll take to survive. But how do you build up this knowledge?


In this article, we look at the rising popularity of competitive intelligence among small businesses, which account for 99% of all companies operating in the US and Europe. Furthermore, we examine how companies should approach it and the benefits it delivers.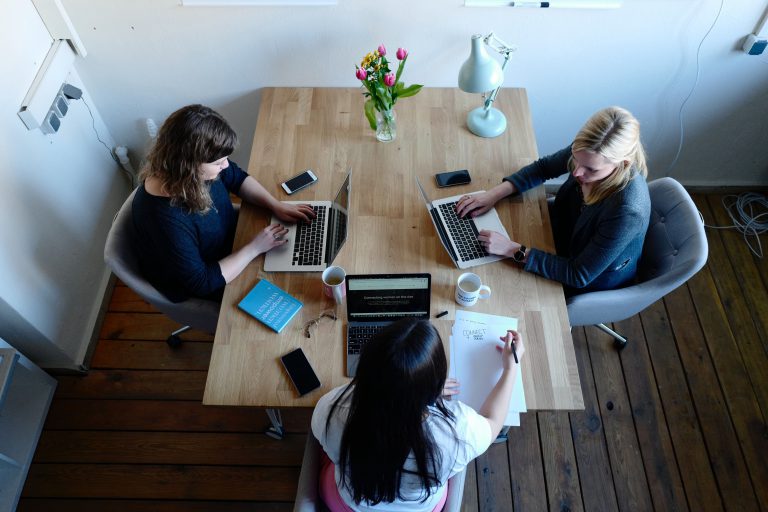 How do companies gather competitive intelligence?
Competitive intelligence refers to the insights gathered through competitor and market analysis. In recent times, it is commonly performed using automated competitor tracking software alongside offline market research.

Before the arrival of these enterprise software tools, the process of gathering competitive intelligence wasn't simple: tracking and analysis was carried out manually by gathering information from multiple sources.

However, this method had many drawbacks. It's far slower than automated software with a greater margin for human error. Key insights are easier to get overlooked or poorly analysed. The data also needs to be manually collated, exported and shared, which again takes more time.

The automated competitive intelligence tools have been adopted by some of the biggest organisations in the world. The market was valued at $23.1 billion in 2020 and is forecasted to reach $35 billion by 2025 – a compound annual growth rate of 7.6%.


Examples of how small businesses can gather competitive intelligence
The above mentioned market valuation isn't made up of large organisations alone. It's no longer essential for organisations to have dedicated insights teams to configure software and analyse data in order to gather competitive intelligence, which in turn can be used to develop company-wide or departmental strategies.

A number of tools provide dedicated market analysts who will take care of the software set-up and ongoing management of your intelligence. This makes competitive intelligence accessible to small businesses as well as larger enterprises.

Most competitive intelligence tools are also customisable to your exact requirements. Meaning you can track any number of online sources to produce the data that will be most valuable to your business. You can start small, narrowing in on one specific area of the market, and expand your strategy over time as you become more accustomed to handling the intelligence.
As an employee or owner of a small business, there are some core areas when seeking to gather competitive intelligence:
1) Pricing
What are your competitors charging for similar products or services? How have their price points changed over time? Are there any patterns in how they increase and decrease their pricing? Do they use price promotions to incentivise customers to buy? How does your price strategy compare with your peers?
2) Marketing
How are your competitors reaching and engaging with customers? What tactics and channels do they favour? What messages are they using to inspire customers? What times of year are they more active when it comes to marketing?
3) Social media
Which competitors have the most social media followers? Who's getting the most engagement? Who's seen the most growth? What content are they producing to connect with their followers? What types of content are seeing the most interaction?
4) Brand
What competitors are changing on their websites? What new sections and messaging have been added? What's been removed? Who's undertaken a full or partial rebrand? How does your brand and website look and feel by comparison?
5) Product changes
What products and services have your competitors launched? What have they withdrawn? What features have been added or removed? What changes are being planned and when are they expected?
6) Staff news
Which of your competitors are on a recruitment drive? What roles are they recruiting for? What boardroom changes have taken place across your competitor set? Has there been any news about redundancies?
Why should small businesses use competitive intelligence?
As discussed at the beginning of this article, your organisation's survival literally depends on your knowledge about the market you're operating in. The overwhelming majority of companies now understand it's vital to gather competitive intelligence. According to industry sources, it's estimated that 94% of companies are making investments in this area.


The more intelligence you can gather, interpret and draw conclusions from, the smarter your internal decision-making. It's estimated that up to 88% of data is unintentionally ignored by companies. By expanding the scope of intelligence gathered, small businesses can not only increase their survival odds, but also transition into a legitimate challenger within their respective industry.


Other benefits of gathering competitive intelligence as a small business is being able to identify your strengths and weaknesses versus those of your competitors, spot and mitigate potential threats and seize opportunities faster than others in the industry. Ultimately, competitive intelligence can help you protect and grow your business's revenue and profits for short and long-term success.
Key considerations when gathering competitive intelligence
1. What does your company you want to achieve?
This could be to address a specific challenge – such as understanding how your competitors are attracting customers or the best talent – or simply to build a broader understanding of the market you're in and how you can gain a competitive advantage. Having a clear goal or set of goals in mind will keep your project focused and make it easier to evaluate its value to the business.
2. What type of competitive intelligence tool do you need?
This decision should be driven by your goals but there are other key factors to consider. Do you want a market analyst to manage the set-up, including identifying who and what to track? Do you want them to analyse and share the most relevant insights, so you spend less time wading through the noise? 
How user-friendly is the dashboard and how your intelligence is presented? Is it capable of integrating with your other communication channels, so that the insights can be shared with relevant stakeholders? How easy is it to customise the tool to your needs? 
As with any software, we recommend scheduling a demo to see the dashboard in action to get a better feel for how it works and to ask questions specific to your needs.
3. Who needs to see the intelligence?
In a small business, it may be limited to very few people but there's no reason why certain insights can't be shared with everyone. The key is to think about who will benefit from a better understanding of the market and who will be able to use what they learn. 
Once clear, you can think about how best to share it and how it should be presented. It may be as simple as giving them access to the dashboard or setting them up for alerts. Or it could involve your software integrating with your existing communication and data visualisation tools, such as Teams and Power BI.
4. How will you use your competitive intelligence?
While this will depend on what you learn from gathering intelligence, it's worth having a plan for how the data can be put to good use. Maybe it forms an important part of your strategy meetings. Or relevant stakeholders are asked to give feedback on what the data means for your business and the market.
 
Clear lines of responsibility, processes for how data is presented and shared, and metrics that will determine the value of your investment are all critical to making the most of the intelligence.