If you're at the how stage of your marketing intelligence plans, chances are you've already decided it's what you need as a business. Which is great. Because marketing intelligence is one of the most effective ways to identify lucrative opportunities as well as mitigate the impact of potential threats.
In recent years, it's been used alongside traditional market research to help businesses become smarter and more innovative in their industries, allowing them to grow and protect their revenues. Before we get to what you need to consider when setting up your market intelligence programme, here's a short definition for the sake of clarity.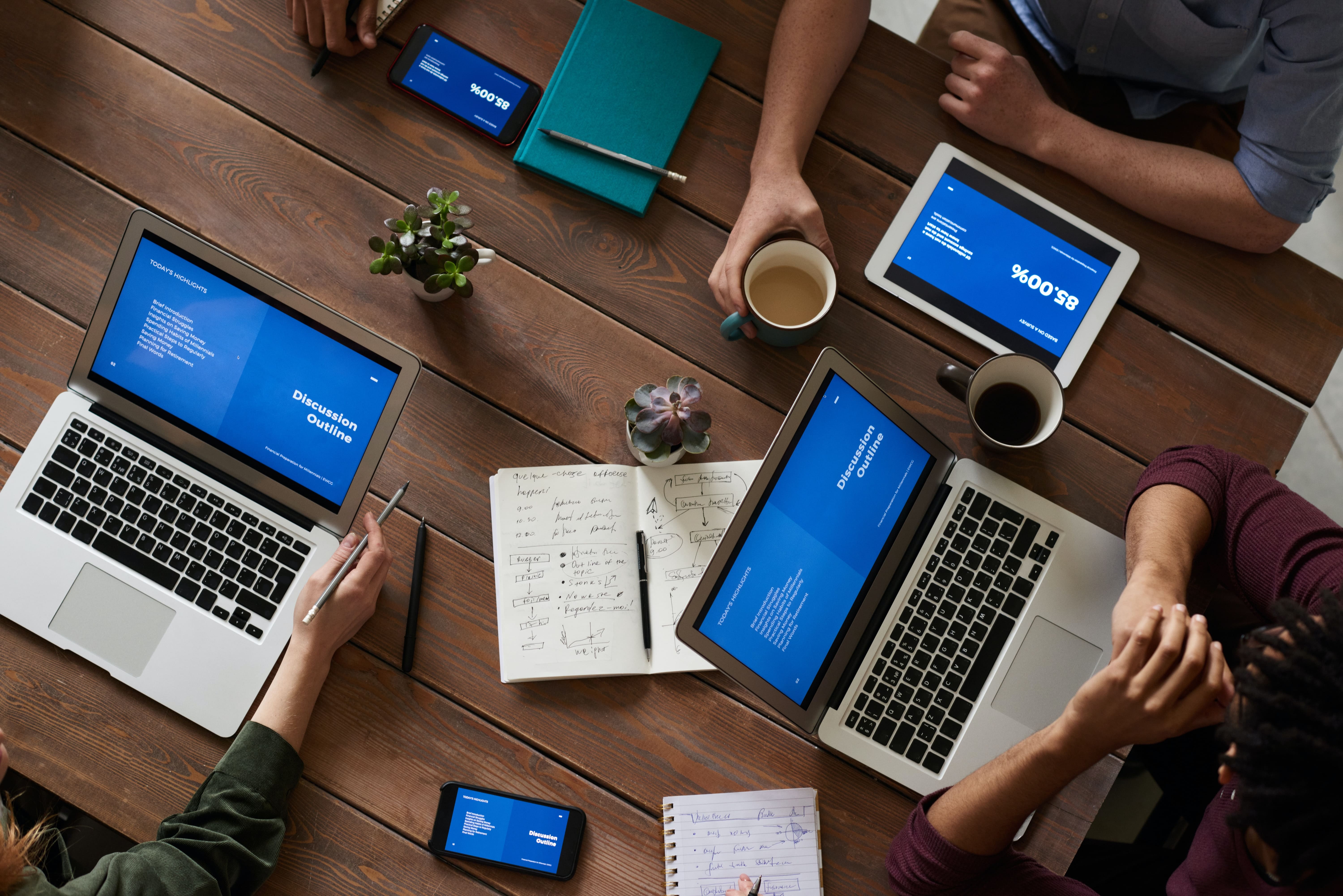 What is market intelligence?
Market intelligence (sometimes called 'marketing intelligence') refers to the insights gained from tracking, gathering and analysing data about what's happening in the market via a variety of online sources. 
Whereas competitor intelligence drills into what your competitors are doing, marketing intelligence focuses on the consumer. It looks at who they are, their wants and needs, and what they think, feel and say about the products and services in your market. It can also include looking at market news, changes and trends to provide a fuller picture of what's happening.
It is primarily used to make smarter decisions and improve your strategies, roadmaps and marketing activity so that you can strengthen your position in the market.
What do we mean by 'market intelligence process'?
There are two parts to the process. One is the strategy for your market intelligence. This includes things like goal-setting, defining intelligence types and metrics and choosing the right software. 
The other part is what happens after your intelligence starts coming in. This includes defining your processes and areas of ownership and responsibility across the organisation.
At each of these stages are important questions that must be answered in order to get the most from your investment in market intelligence.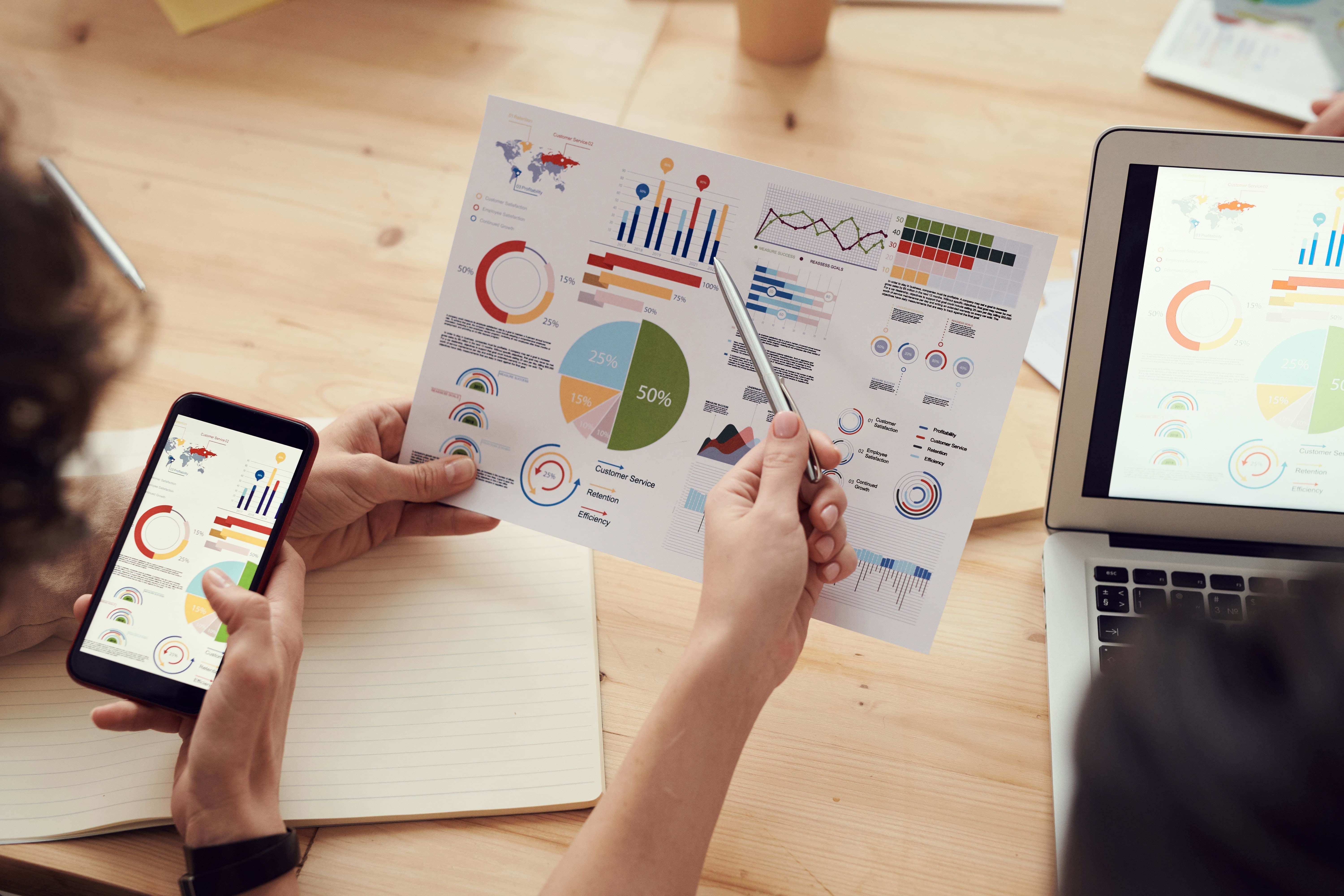 What to consider for your market intelligence process
1. What do you want to achieve and why?
If you don't have a clear view of what you hope to get from your investment, it will be difficult to measure its success and probably lead to an ineffective strategy. Maybe you want to close the gap on a competitor or protect your current position in the wake of new competition. Or maybe you want to avoid wasted marketing spend. 
Whatever it is, defining your goals will keep your strategy focused and make answering the next few questions easier.
2. What types of market intelligence will help you achieve it?
Once you know what you want to achieve, you need to work backwards to understand what type of intelligence will help you achieve it. For example, if you know your marketing activity isn't producing the results you need, you might want more insight into who you're targeting and the problem your products or services solve for them. Or gain a better understanding of how they think and talk about your brand versus the competition. 
Alternatively, let's say you want to build awareness of your brand and think upcoming regulatory changes could be a way to do it. Knowing that would point to tracking regulatory news, industry commentary and the individuals involved in changing legislation. That type of intelligence could help you clarify your brand's opinions and create content that positions you as an authority.
3. How will you gather your market intelligence?
The method of intelligence gathering differs from company to company. Traditionally, companies have adopted a manual approach and/or used multiple platforms to track and collect data. This can be a slow and painstaking process that often leads to things being missed that could prove important.
More recently, businesses are embracing market intelligence software like Watchmycompetitor.com. Our platform is fully-automated, covering all parts of the market  – including your competitors. Data is sourced in real-time and organised by market-specific analysts. 
One of the big advantages of this is that your market intelligence is gathered in a single dashboard, minimising the extra legwork needed once the data arrives. It can be seen, compared, analysed and organised with ease before being shared through your existing communication channels (e.g. Slack, Teams, email, etc.) to other departments and individuals.
4. How will you analyse the data you gather?
In most cases, it will be one person or one team's responsibility to manage and oversee your dashboard (i.e. you). But you may work closely with other departments to analyse the data and turn it into usable market intelligence. 
With WMC, you have a Market Intelligence Analyst who supports you throughout your journey. As well as making sure the set-up is right, they can help with things like monthly/quarterly reviews, reports, feedback and strategy planning to ensure you're getting the most from the data you collect.
Many clients use our integration with Power BI and other data visualisation tools to bring their market, competitor and business intelligence together in one place, in a tool they're familiar with to gain a holistic understanding of their business in the context of the market.
5. How will you share the intelligence?
We've already touched upon this, but sharing intelligence the right way is a critical part of the market intelligence process. It needs to be managed as seamlessly and effortlessly as possible, which invariably means integrating your chosen software with your existing communication and data visualisation tools. 
So if Slack is embedded in your organisation, using it to disseminate intelligence alerts to relevant stakeholders is likely to cause less friction than introducing something new. The less friction there is, the greater the likelihood of your business embracing market intelligence and processing it effectively into action. This brings us to our final consideration.
6. How can you turn your intelligence into actions?
Ultimately, intelligence isn't worth a jot unless it contributes to something tangible – actions that progress your business or which help to protect and grow revenue. This shouldn't be left to chance. It requires a defined journey for how intelligence is shared, discussed and used. 
That in turn requires ownership and responsibility, so individuals understand what they need to do when they receive an alert. This process needs to take into consideration people's strengths, responsibilities, workload and support network as well as the cultural norms that make your organisation tick. Again, this is something your WMC analyst can help you to get right before you start tracking the market.
– 
Are you worried about wasted marketing spend or the way consumers think and feel about your brand versus the competition? Do you want to build your brand and sharpen up your message?
Contact us today for a demo of the WMC platform and to discuss your unique challenges.